Recovery Resources for Coastal Communities Impacted by Hurricane Ian
Hurricane Ian caused significant damage to large parts of Florida, including the state's coastal communities and fisheries and aquaculture industries.
Several sources are available for coastal community members needing assistance. This webpage will be updated as additional information is provided.
Disaster
Assistance Programs
FEMA Disaster Recovery Centers (DRCs)
Disaster Recovery Centers (DRCs) are open across the Hurricane Ian impact area. They are accessible facilities and mobile offices set up after a disaster that offer equal access and resources to everyone.
Visit a DRC to:
Learn about disaster assistance programs.
Apply for disaster assistance.
Check the status of your FEMA application.
Help you understand FEMA notices or letters.
Find housing and rental assistance information.
Get referrals to agencies that offer other assistance.
Meet with a Small Business Administration (SBA) agent.
The DRC Locator can help you find the locations, hours, and services of DRCs near you.
Coastal Safety after Hurricane Ian
Hurricane Ian's impact on Florida's coast lingers, even weeks after the storm's passing, leaving questions about derelict vessels, water quality and more. Florida Sea Grant UF/IFAS Extension agents and other experts answer commonly asked questions about coastal safety after the hurricane.
Answers provided by: Scott Jackson, Bay County agent; David Outerbridge, Lee County Extension director; Andrew Ropicki, marine resource economics specialist; Kate Rose, Charlotte County agent; Michael Sipos, Collier County agent
Help Floridians Recover From Hurricane Ian
Connect with Volunteer Florida to donate to the Florida Disaster Fund and get involved with volunteer opportunities related to disaster relief. Help Support Southwest FL Fishermen
You can help the fishery by seeking out and asking for Florida caught seafood. Find your local seafood retail market here.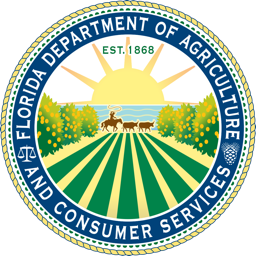 Browse and download storm recovery products created by faculty experts.
Sea Grant X disaster recovery
When natural disasters hit coastal communities, Florida Sea Grant works with community members to help with response, recovery and rebuilding efforts. Connect with your local agent to provide guidance on how Florida Sea Grant can best serve your area.