Partnering with Florida Communities To Shape The Future of Our Coast
From stakeholder meetings and education classes to numerous hands-on participatory science activities, Florida Sea Grant's extension network educates and engages Florida's over 15M coastal residents and over 100M visitors. 
Effective extension and educational programming requires acknowledging that Florida's coastal natural resources are diverse and require localized and specialized expertise. The diversity in the natural environment is matched only by the diversity of visitors and an ever-changing composition of short-term and long-term residents 
Our 21 extension agents live and work in the coastal communities that they serve. They have a breadth of experiences and tremendous trust from their local residents as reliable sources of science-based information. 
To develop, market and implement extension and education activities that meet the needs of their local coastal counties, marine extension agents are guided by their local programmatic advisory committee. To develop and guide regional and statewide integrated efforts that prioritize applied science, Work Action Groups (WAGS) that are composed of Florida Sea Grant extension personnel as well as other subject matter experts are in place. 
Current Objectives
The activities of FSG's Extension and Education Program are designed to contribute to the following measures dictated by the National Sea Grant Office:
Number of acres of coastal habitat protected, enhanced or restored as a result of FSG activities.
Number of fishermen, seafood processing and aquaculture industry personnel who modify their practices using knowledge gained in fisheries sustainability and seafood safety as a result of FSG activities.
Number of communities that adopt/implement sustainable economic practices and policies as a result of FSG activities.
Number of communities that adopt/implement hazard resiliency practices to prepare for and respond to/minimize coastal hazardous events as a result of FSG activities.
Number of FSG products that are used to advance environmental literacy and workforce development.
Number of people engaged in FSG supported informal education activities.
Number of FSG-supported graduates who become employed in a career related to their degree within two years of graduation.
Extension & Research
FSG Extension agents collaborate with researchers in many ways, including assisting with project design and data collection (including training volunteers to collect data), connecting researchers with stakeholders, and sharing research results with clientele using appropriate terminology/language and/or by developing outreach materials.
Extension & Education
FSG sets high standards for excellence in extension and education programs by providing timely science-based information and tools to residents, business owners and community leaders so that they better understand how their decisions affect coastal environments and what actions they can take to become more resilient to coastal change. FSG facilitates partnerships and collaborations among stakeholders representing both public and private organizations to maximize the value, benefit and impact of programming. Programs also serve as a conduit of science-based information between coastal communities, businesses, natural resource managers, and the scientific community. FSG assists resource managers and decision-makers, ensuring that built and natural coastal environments are based on sound science, involve residents and businesses who have a stake in the resource, and include mechanisms to evaluate trade-offs between human and environmental needs. Finally, FSG works to educate the public, helping communities incorporate social science, including quality of life and sustainable economic development, into comprehensive planning and management of built and natural coastal resources. More information on FSG educational materials can be found here.
FSG agents and specialists are available to deliver science-based presentations about a variety of topics, including marine animals, ecosystems, and the science that goes into making management/policy decisions. These presentations can currently be given virtually, and may be able to be given in-person in the future. Learn more here.
Explore our outreach programs that address issues ranging from the protection of coastal species and habitats to those improving marine-based recreational experiences.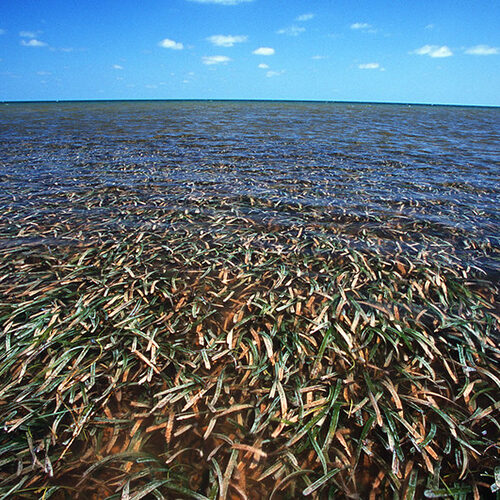 Florida Sea Grant and UF/IFAS Extension's Be Seagrass Safe campaign has educated Florida's boaters and coastal communities about the devastating impact of propeller scarring on seagrass. Today, over 1,600 boaters have taken the pledge to help protect seagrass while enjoying Florida's rich and expansive coastline.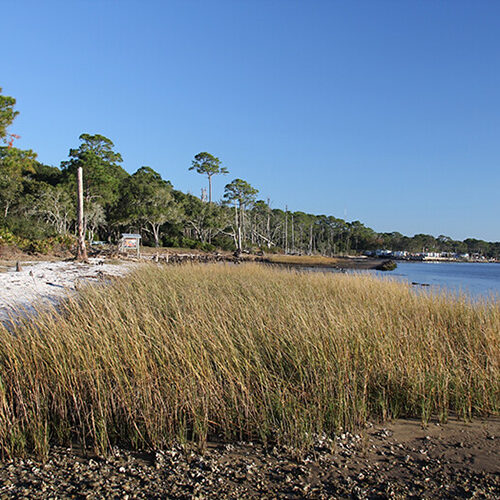 Living Shoreline Restoration
To support resilient coastal communities and industries, marine agents coordinate efforts to educate on and install living shorelines, the softer, greener approach to stabilizing shorelines from erosion, sea level rise and other damage. As an alternative to hardened seawalls, living shorelines use plantings of natural materials like oyster shell and mangroves which provide long-term natural resilience and ecosystem services.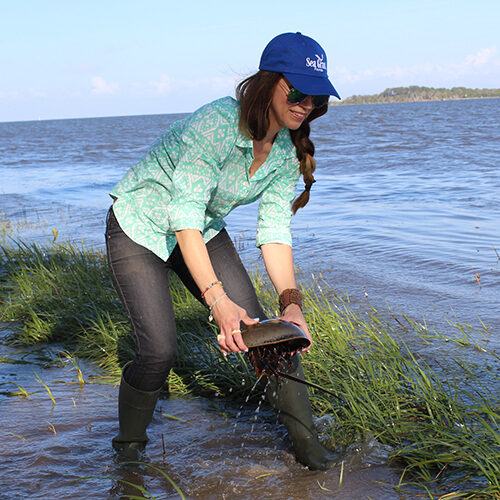 Florida Horseshoe Crab Watch
Volunteers walk a known section of beach at predetermined times and count the number of horseshoe crab mating groups observed. A subset of the crabs are collected, tagged with a small, numbered disc, and released back to the wild. Reports of tagged horseshoe crabs help track crab movements, reappearances on beaches, and population numbers.
7,131
Volunteer
hours donated
+500
Educators participated
in programming
61
College
students funded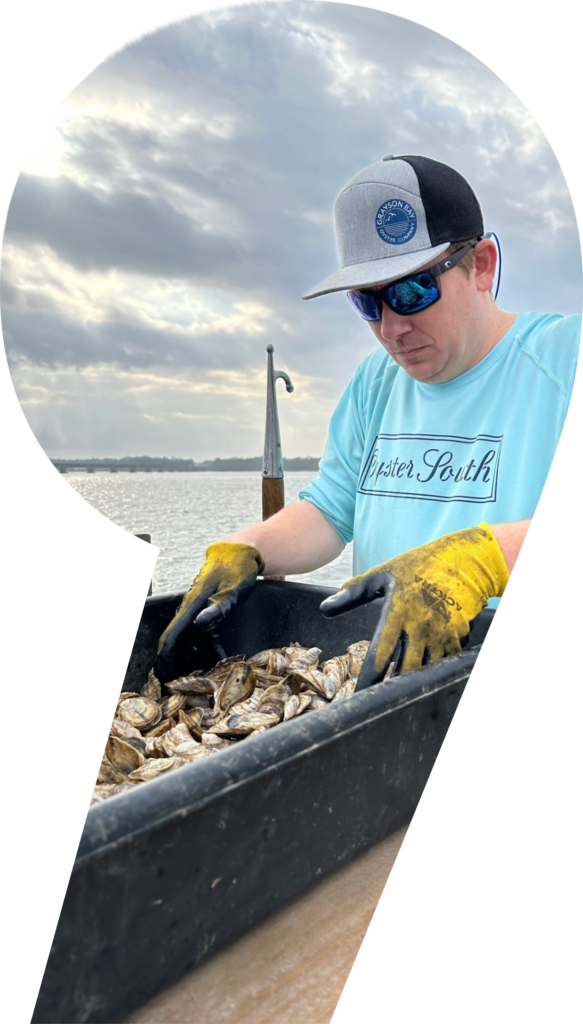 Extension Agent,
Santa Rosa County
County Extension Agent,
Santa Rosa County
Want To Be A Citizen Scientist?
Florida Sea Grant extension agents provide trainings and opportunities for residents to monitor the health of our coastal systems. These programs include: collecting and analyzing water samples, monitoring coastal wildlife, assisting with habitat restoration projects and collecting data to inform fisheries managers.
Looking for your local Florida Sea Grant extension agent? Explore below to locate and learn more about our 21 extension agents.