Providing Career Development to Gulf and Caribbean Fisheries
Florida Sea Grant offers career development opportunities that promote greater collaboration, synergy, and sharing of knowledge among organizations that manage and promote the sustainability of the Gulf of Mexico and Caribbean fisheries.
The program is a partnership between Florida Sea Grant, Gulf and Caribbean Fisheries Institute, the Caribbean Regional Fisheries Mechanism and the University of Florida's Fisheries and Aquatic Sciences Program.
During the past 10 years, the program has supported 20 individuals from the Gulf and Caribbean regions.
The Award
The Gulf and Caribbean Fisheries Professional Development Program provides distance learning courses oriented to fisheries management and policy, data analysis methods (qualitative/quantitative), and Geographic Information Systems (GIS).
Successful candidates will be enrolled in courses at the University of Florida that align with their professional interests. This is a four-month program that coincides each year with the spring or fall semester at the University of Florida.
Award Requirements
At a minimum, applicants must possess a bachelor's degree (e.g., BA or BS) or a professional degree (e.g., Juris Doctorate) from an accredited college or university.
English proficiency required.
This opportunity is not open to students.
Applicants must be employed by a fisheries resource management NGO, ministry, or government agency located in the Gulf and Caribbean region or affiliated with a member state of the Caribbean Regional Fisheries Mechanism (Anguilla, Antigua and Barbuda, The Bahamas, Barbados, Belize, Dominica, Grenada, Guyana, Haiti, Jamaica, Montserrat, St. Kitts and Nevis, St. Lucia, St. Vincent and the Grenadines, Suriname, Trinidad and Tobago and the Turks and Caicos Islands).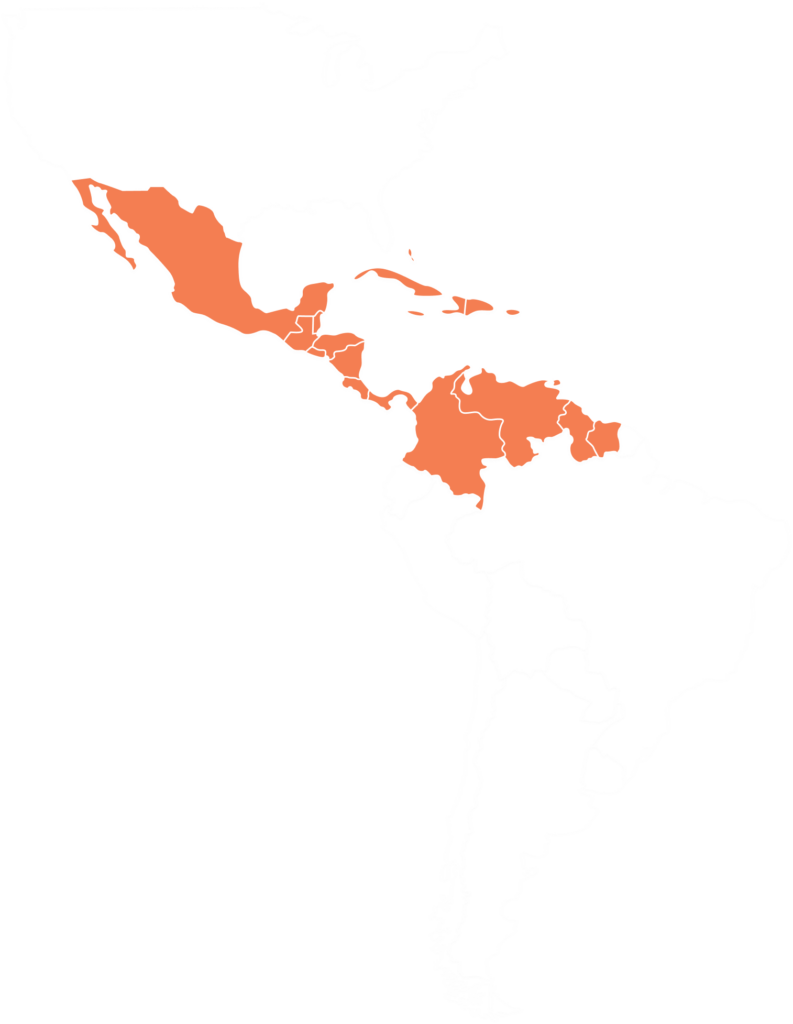 Please carefully review the application criteria below. Applicants should submit a compile document via email. All six sections of the application must be labeled, scanned, combined in order, and emailed in Adobe Acrobat format (PDF file) to Florida Sea Grant c/o Dr. Charles Sidman (csidman@ufl.edu).
Partial application will not be accepted. Florida Sea Grant will confirm receipt of applications via email at the time they are received. Applications are solicited during March-April of each year.
Please specify the training topic of interest and skills you would like to gain. Describe an ongoing project or propose a project  that you would like to develop and explain how the implementation of the project would benefit from participation in this training opportunity (500-1,000 words).
Please include a letter of endorsement from an individual who is familiar with your professional status and accomplishments.
Please include a scanned image of your Bachelors, Masters, Ph.D., or other professional degree (e.g., Law) from an accredited university or college.
Please provide a current resume. Your resume should highlight additional relevant education, training experiences, publications and/or reports, honors and/or awards.
The following Sea Grant programs have also provided sponsorship: