Sustaining Marine Fisheries
From monitoring Florida's marine finfish and invertebrates to help restore populations to providing comprehensive education to anglers, fishermen and seafood consumers, Florida Sea Grant efforts support fisheries management that enhances stocks and support the fishing experience for all.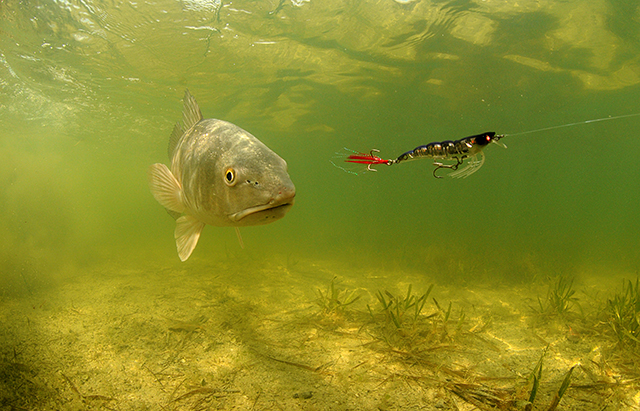 Recreational and commercial fisheries are multi-billion-dollar industries in Florida. Increasing demands for both high-quality seafood products and memorable recreational fishing opportunities have placed increased pressure on finfish and shellfish stocks that inhabit the coastal waters of Florida. This increased pressure has increased management (e.g., seasonal closures and size limits), and a need for effective stakeholder education and communication regarding fisheries regulations and best practices.
Attention has recently focused on the importance of successful release for reef fish that are susceptible to barotrauma, a pressure (baro) related injury (trauma) that fish experience when reeled up from depth. Reducing overall mortality is key to sustaining the state's commercial and recreational fisheries and enhancing Florida fishing opportunities for future anglers. While maintaining sustainable levels of overall mortality is a fishery management target, the commercial and recreational fisheries are managed and monitored differently. For example, regulations and monitoring strategies vary by sector (recreational, for-hire or commercial), and may depend on the specific fishery as well as where it takes place (e.g., state vs. federal waters). In addition, several commercial reef fish stocks are managed using individual quota programs, which allow for market transactions to affect who is able to catch and land fish.
As a result, research and extension often focuses not only on the biology or ecology of a stock but also the socioeconomic and management instruments that affect social and community outcomes.
Florida Sea Grant supports fisheries management, including using the citizen science model to collect data and help restore populations and helps to foster and share information on current state regulations and efforts to enhance stocks and support the fishing experience.  Florida Sea Grant supports recreational anglers and commercial fishermen with education programs.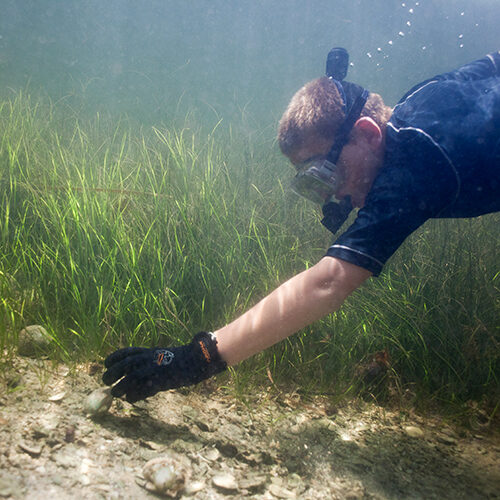 Recreational Scalloping Best Practices
Florida Sea Grant educates on best practices when recreationally scalloping in Florida, as well as county-specific training about bay scallop harvesting regulations throughout the harvest region.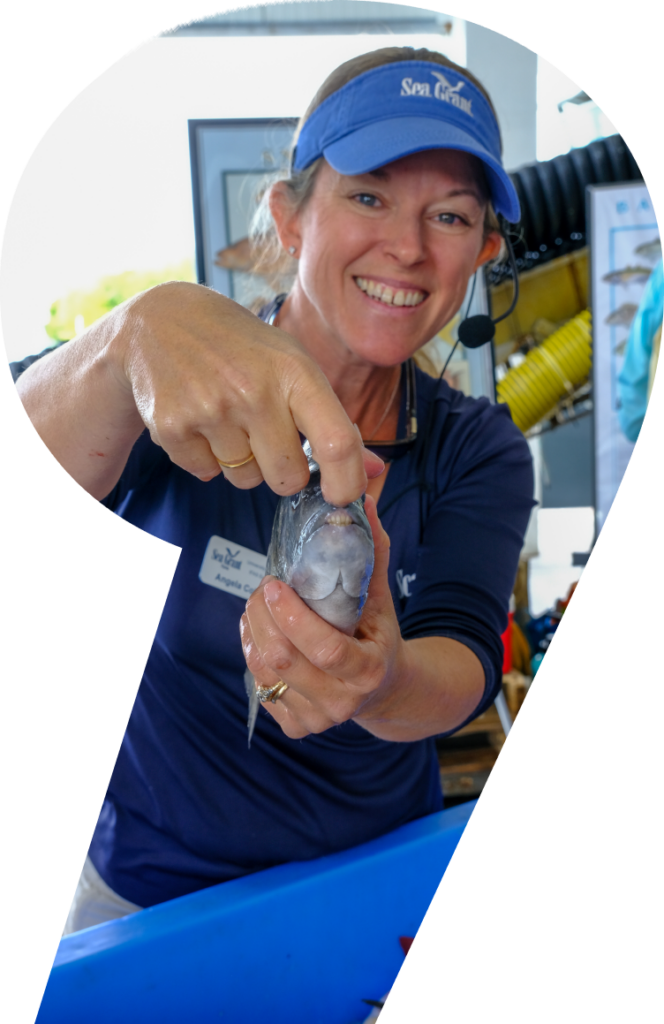 UF/IFAS Extension Scientist,
Marine Fisheries & Shellfish Aquaculture
UF/IFAS Extension Scientist,
Marine Fisheries & Shellfish Aquaculture
Browse and download our science-backed fisheries products created by faculty experts.
Looking for answers or resources on fisheries? Reach out to our faculty experts listed below.