Sinking Treasures To Boost Economies & Environments
Florida is responding to fisheries depletion and habitat degradation with one of the nation's most progressive artificial reef programs.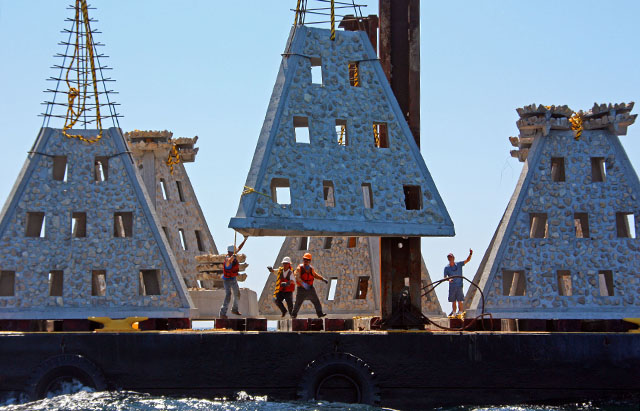 Florida has one of the most active artificial reef programs in the US. More than 3,800 planned public artificial reefs have been deployed since the 1940's.
Artificial reef projects around the state have been transformed by a combination of ecological expertise, engineering, and design informed by scientific data. In addition to offering habitat to fish, artificial reefs improve fishing opportunities and create new scuba diving destinations.
For more than three decades, Florida Sea Grant has played a leadership role in the evolution of the state's artificial reef program. FSG partners with the Florida Fish and Wildlife Conservation Commission to hold annual regional artificial reef workshops that culminate in a statewide Artificial Reef Summit every five years to discuss research and management of artificial reefs in Florida.
Individual agents help coordinate deployment and monitoring of artificial reefs in their counties, and communicate the availability of such reefs to local constituents to foster increased fishing opportunities.
To stay in the know on all things artificial reefs in Florida, connect with us on Facebook.
Visit the Florida Fish and Wildlife Conservation Commission's Artificial Reef Locator to explore an online atlas of artificial reefs throughout the state.
Bringing the future of Florida's artificial reefs into focus
Every five years, Florida Sea Grant and Florida Fish and Wildlife Conservation Commission (FWC) host a statewide summit to foster awareness, communication and collaboration among artificial reef stakeholders, including manufacturers, coordinators, regulators, wildlife managers, researchers and recreational user groups. Check out what happened in 2020.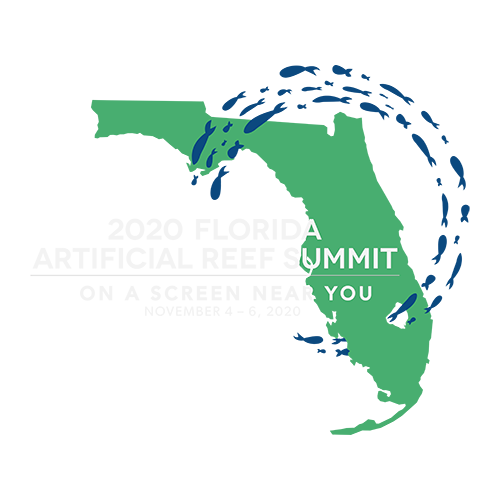 Browse and download our science-based artificial reef products created by faculty experts.