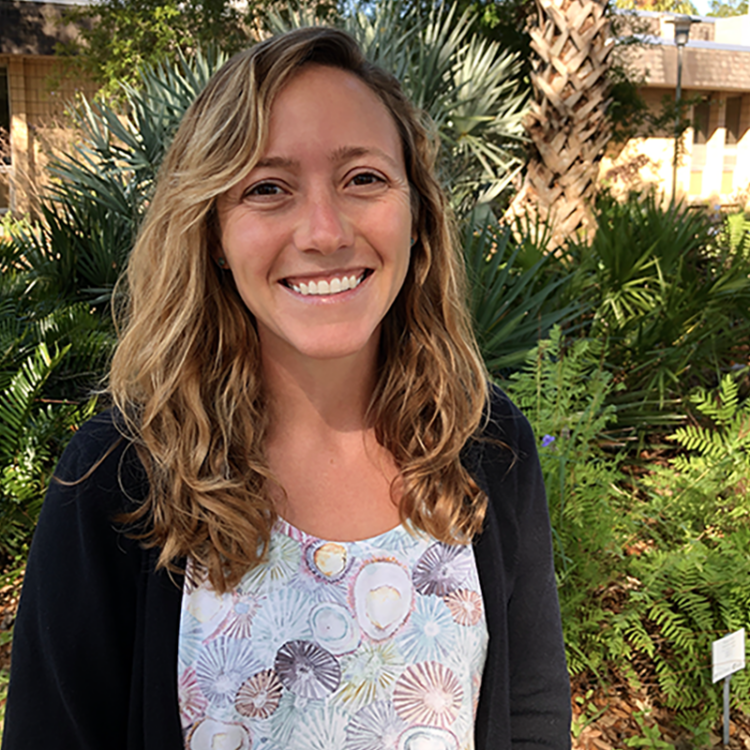 Flagler & Volusia Counties
Multi-County Extension Agent
About
Born in south Florida, Carolyn grew up attending environmental education programs and quickly developed a love of the ocean and marine life. Interested in the effects that humans have on wildlife and their ecosystems, Carolyn's graduate research examined human-related foraging behaviors in bottlenose dolphins in Savannah, Georgia. She also received an NSF GK-12 Fellowship and developed curricula to bring her research into local classrooms. After graduating Carolyn focused her career around marine science education, teaching marine biology, oceanography, and coastal ecology for study abroad programs around the world. She has now returned to Florida to provide educational opportunities for the residents of Flagler and Volusia counties as a Florida Sea Grant Extension Agent. In her free time Carolyn enjoys longboard surfing and exploring Florida's waterways via stand up paddleboard.
Carolyn holds a M.S. in Marine Sciences from Savannah State University and a B.S. in Biology from the College of William and Mary.
Flagler & Volusia Counties Extension Programming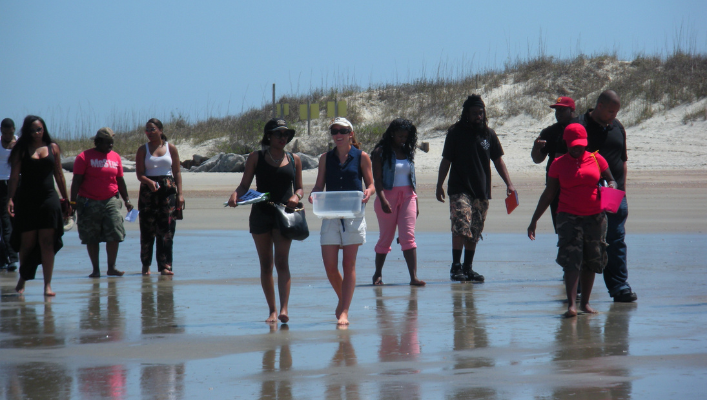 Flagler and Volusia Counties feature 65 miles of shoreline on the Atlantic Ocean, with the famous Daytona Beach in the center. Just inshore you can find productive marsh and mangrove filled estuarine environments along the Intercoastal Waterway. Move further still and encounter over 100 lakes as well as multiple natural springs home to wintering manatees. 
The marine extension program in Flagler and Volusia Counties provides community education programs and environmental literacy materials focused on healthy oceans and coasts, protected species, and hazard resilience.
Learn more about Florida Sea Grant's IFAS Extension Agents, their work, research, and resources for educators and the public.