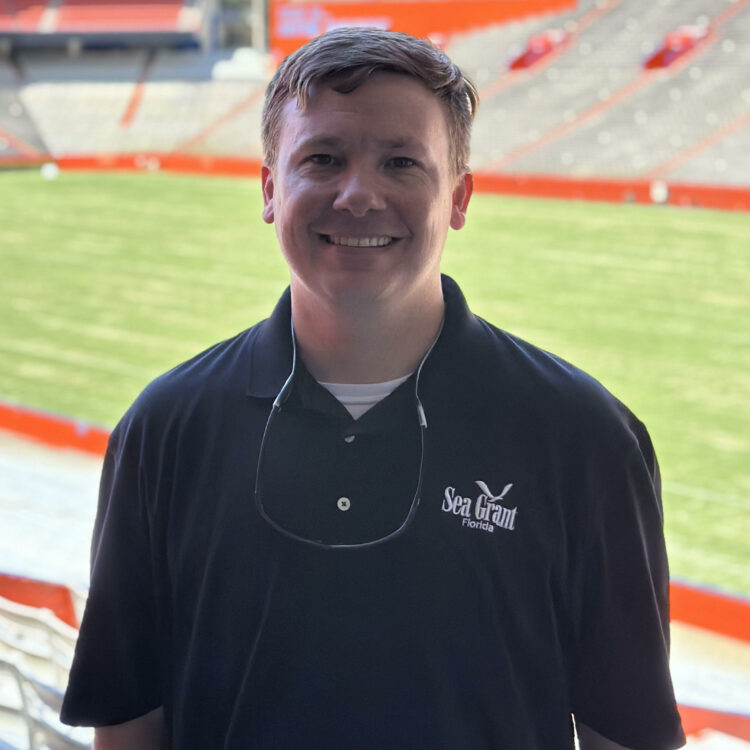 About
Thomas has called the Florida Panhandle home his entire life, having grown up in Panama City and now living in Pensacola. From a young age, he knew he wanted to do something that helped restore and bring awareness to the waterways. In 2015, he received his bachelor's in marine biology from the University of West Florida and in 2017, his Master's from Auburn University. Before graduate school, Thomas had an internship at Mote Marine Lab's Aquaculture Park in Sarasota, FL, and he fell in love with aquaculture and aquaponics. Most recently, Thomas was a commercial oyster farmer and caterer and has actively been working with the local government, institutions, and programs to bring awareness to the problems facing the local waterways, while also educating the public on ways they can lessen their impact.
He is very enthusiastic about being the Santa Rosa County Sea Grant Extension Agent and looks forward to helping educate through citizen scientist and outreach programs, and also giving assistance and being a voice for the commercial and recreational fishermen/women and farmers who work and rely on our local waterways.
Projects, Research & Specializations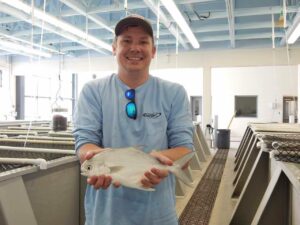 Santa Rosa County is nestled between Escambia County and Okaloosa County, and has a gulf coastline, a sound, and a vast bay system with an enormous water shed that reaches all the way past Montgomery, Alabama. Santa Rosa County is also home to a phenomenon called a "salt wedge" that stretches from the pass of Pensacola to Blackwater Bay, providing nutrients and high salinity water to the most northern parts of the bay. Hot topics include Gulf sturgeon, Sea Turtle Nesting, Hurricane Preparedness, and Fisheries. The Sea Grant Extension Program in Santa Rosa County is here to provide education and outreach to the community about our local waterways. We also help provide resources for the commercial and recreational fisheries in our area.
Learn more about Florida Sea Grant's IFAS Extension Agents, their work, research, and resources for educators and the public.
Need help finding your local Florida Sea Grant Extension Agent? Filter our directory by county to find your agent or email us to find the closest agent near you.