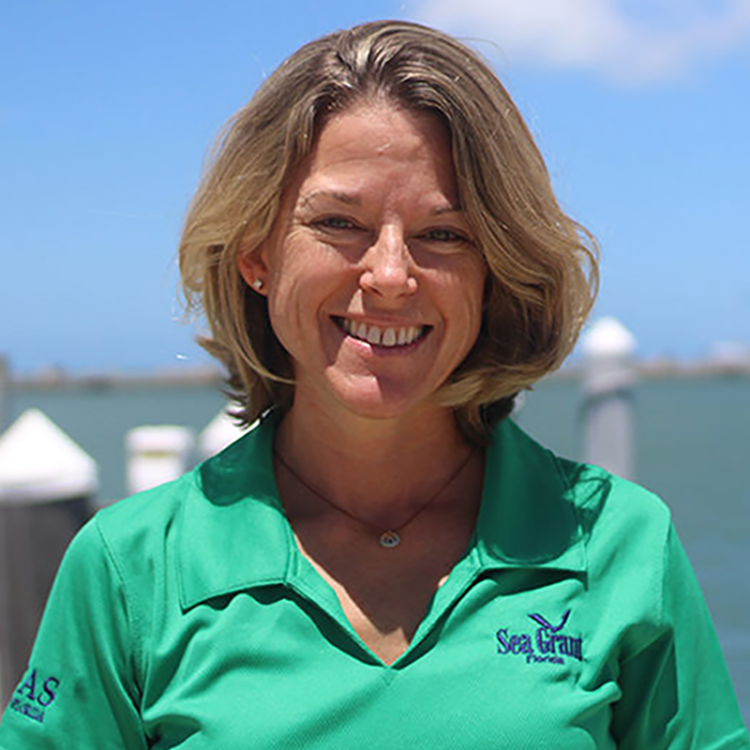 Marine Fisheries & Shellfish Aquaculture
UF/IFAS Extension Scientist
About
Angela Collins is an Assistant Extension Scientist for Florida Sea Grant and UF's School of Fisheries, Forestry and Geomatic Sciences, based at the Tropical Aquaculture Lab in Ruskin, Florida. She currently serves as a lead for Florida Sea Grant's Fisheries Work Action Group (WAG).
Collins is a native to the Gulf Coast of Florida, where she spent years living on a sailboat and has logged over 3,000 hours underwater. She is passionate about supporting working waterfronts and working with stakeholders to conserve Florida's commercial and recreational fisheries. She spent over a decade as a marine fisheries biologist with Florida Fish and Wildlife Conservation Commission, where she specialized in cooperative research with divers and anglers to collect data about hogfish, Goliath grouper and Gag grouper. She spent time early in her career as a science diver with the Louisiana Universities Marine Consortium, an aquarist with Walt Disney World, and studying cownose rays with Mote Marine Laboratory.
Collins holds a B.S. in Biology and Marine Science from Florida Atlantic University, an M.S. in Integrative Biology from the University of South Florida, and a Ph.D. in Biology, Ecology and Evolution from the University of South Florida.
Marine Fisheries & Shellfish Aquaculture Extension Programming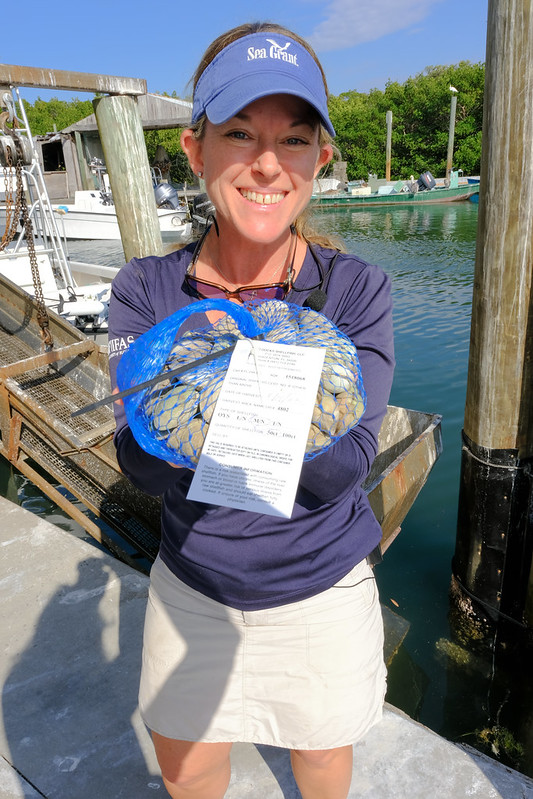 Healthy fisheries, coastal habitats and water quality are critical aspects of Florida's economy and culture. Angela works primarily with recreational anglers, commercial seafood producers and the shellfish aquaculture industry in southwest Florida to promote best practices that will conserve resources, support local sustainable fisheries and encourage science that will benefit coastal economies and environments.
Marine Extension focus areas include research and education that promote sustainable seafood production, bivalve shellfish aquaculture and best practices for responsible recreational fisheries (including barotrauma mitigation, artificial reefs, and communicating science to the public).
Get to Know Our Specialists
As subject-matter experts, Extension Specialists support extension agents' programs in a variety of ways and deliver university expertise directly to various industries.