Great Goliath Grouper Count
Project Goal: To enhance population data about Goliath grouper in Florida
Since 2010, the Great Goliath Grouper Count (GGGC) has supported ongoing efforts to enhance population data about Goliath grouper in Florida. During the annual citizen science event, Florida Sea Grant-trained volunteer divers conduct surveys on Florida artificial reefs, documenting the distribution and abundance of Goliath grouper in Florida. Data collected are provided to fisheries managers and help inform the stock assessment process.
Diving for Data
The GGGC is a stakeholder driven effort, made possible through collaboration with Florida Sea Grant, Florida Fish and Wildlife Conservation Commission and county partners. Every year, the project provides a "snapshot" of goliath grouper abundance and size distribution at surveyed reef sites over a broad geographic region. Since its initiation in 2010, the GGGC has continued to expand from southwest Florida, and now incorporates sites from the northern Gulf of Mexico and the east coast of Florida.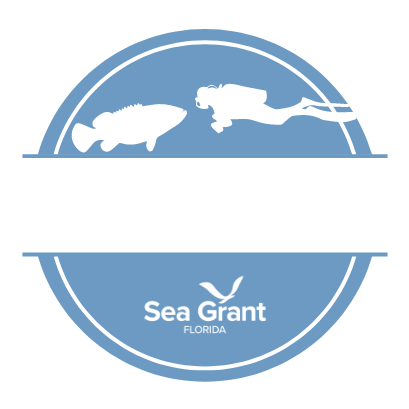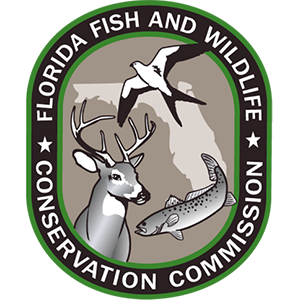 The Great Goliath Grouper Count takes place every year during the first two weeks of June.
Volunteer divers interested in participating must watch the Great Goliath Grouper Count Training & Overview Video to learn how to fill out the data sheet during observation dives. Previously GGGC participants can fast forward to 16:15 to go directly to a review of the data collection protocol.
Standardized data sheets and familiarity with survey protocol are necessary for participation in the GGGC.
The annual event appreciates when participants re-visit the same sites that they have surveyed in previous years, but all are welcome to include a new site.
In 1990, the harvest of Goliath grouper (Epinephelus itajara – also formerly known as jewfish), was prohibited in all U.S. waters following decades of overfishing. The population in Florida has responded well to protective measures and numbers have been rebuilding since the moratorium. However, stock assessment remains complicated and the full extent of recovery throughout their geographic range remains unclear.
Since 2010, UF/IFAS Extension, Florida Sea Grant and the Florida Fish and Wildlife Conservation Commission Fish and Wildlife Research Institute have coordinated this annual citizen science event to collect data on the distribution and abundance of Goliath grouper in Florida. During this "Great Goliath Grouper Count," trained divers perform underwater surveys at designated reefs throughout Florida.
What began as a regional effort in southwest Florida has expanded over the past twelve years to include sites off the Panhandle, Florida Keys and Atlantic coast of Florida (Fig. 1). Divers donate their time to complete standardized data reports, which are compiled by Florida Sea Grant before being submitted to management at FWC.
By design, the GGGC survey targets nearshore and offshore reef habitats – specifically artificial reefs – where adult Goliath grouper are known to aggregate. The event occurs during June, when water clarity is normally good and underwater temperatures encourage diver participation. June is also well before fish begin moving around for the spawning season (August – September). So, fish are expected to be relatively sedentary at their resident sites, making the likelihood of double counting the same individuals at multiple sites is relatively slim.
Check out these additional links for more information on the population status and biology of Goliath grouper, as well as the history of the GGGC:
Panhandle Terrapin Project
Florida Microplastic Awareness Project