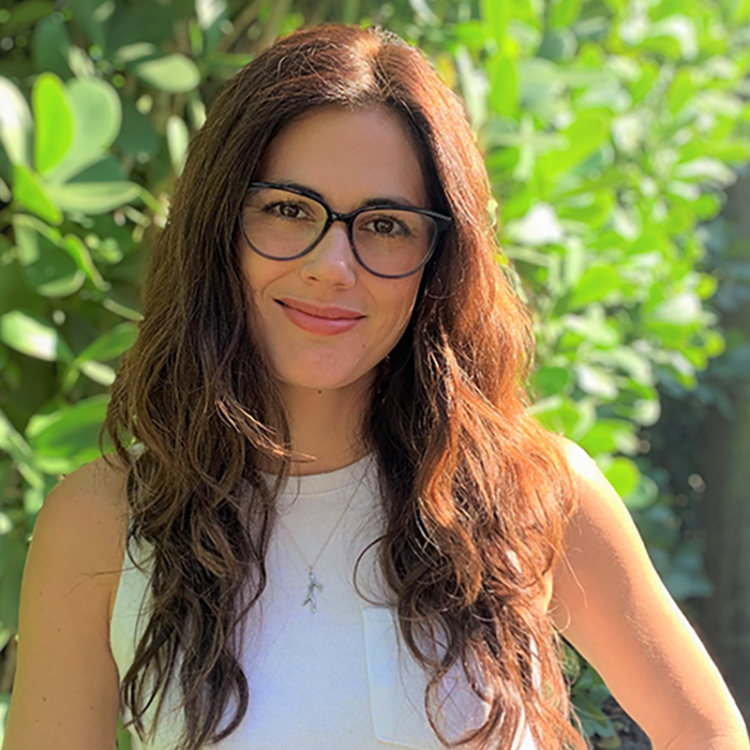 National Coral Disease Coordinator
About
Caroline McLaughlin serves as the National Coral Disease Coordinator with Florida Sea Grant in partnership with NOAA's Coral Reef Conservation Program. Caroline has more than a decade of experience in the conservation sector, an academic background in environmental science and policy, and significant experience working to enhance the resilience of coral reefs. Most recently, she worked with the National Parks Conservation Association as the Associate Director of the Sun Coast Region, covering Florida, Puerto Rico, the US Virgin Islands, and Louisiana, where she worked in a leadership role to advance policies to protect marine and coastal ecosystems in and around national parks.
Caroline has worked on invasive species management with the National Park Service, shark research with the University of Miami, and ecological connectivity along Costa Rica's Caribbean coast. She also spent time working with the Government of Ecuador's Yasun-ITT Initiative to promote Amazon conservation and climate change mitigation and with the New Jersey Sea Grant Consortium to promote the sustainable use of coastal resources among the states coastal communities. An avid traveler and lover of the outdoors, Caroline has a passion for the oceans (especially sharks!) and spending time with her golden retriever, Lionpaw Lani.
Caroline holds a B.A. in Ecosystem Science and Policy and Geography from the University of Miami, and a dual M.A. in Natural Resources, Sustainable Development, and International Affairs from American University in Washington, D.C. and the United Nations' University for Peace in Costa Rica.
Projects, Research & Specializations
As the National Coral Disease Coordinator, Caroline provides enhanced leadership and coordination to the U.S. national response to stony coral tissue loss disease, a deadly and rapidly spreading disease afflicting corals throughout Florida and the wider Caribbean. Caroline supports response efforts in Florida, Puerto Rico, and the U.S. Virgin Islands where the disease is widespread, helping to facilitate communication, identify information and resource gaps, and efficiently allocate resources. 
She also serves as the co-chair of the U.S. Coral Reef Task Force Coral Disease Working Group, coordinates efforts to stop the further transmission of the disease, and leads preparedness planning in U.S. Pacific coral reef jurisdictions, where the disease has not yet been detected.
Get to Know Our Specialists
As subject-matter experts, Extension Specialists support extension agents' programs in a variety of ways and deliver university expertise directly to various industries.