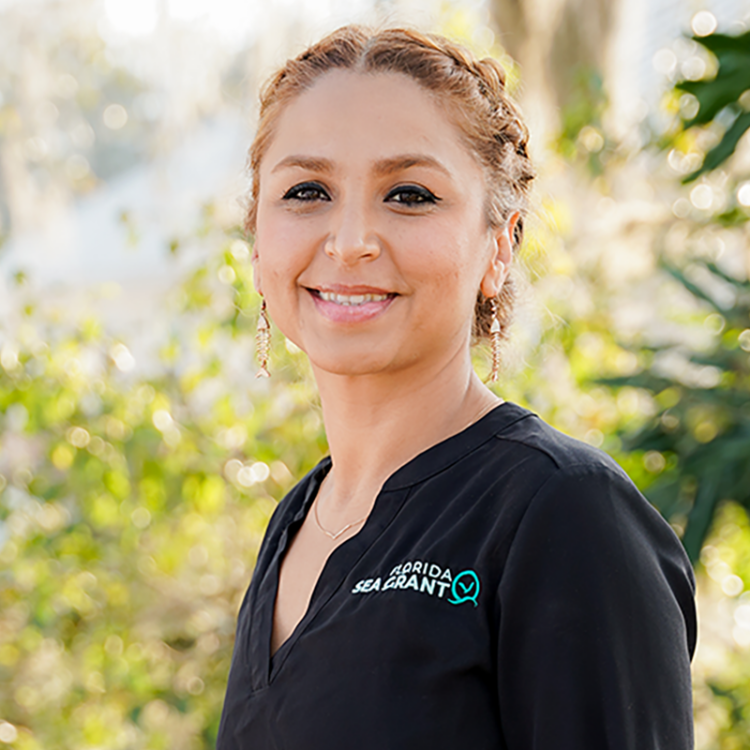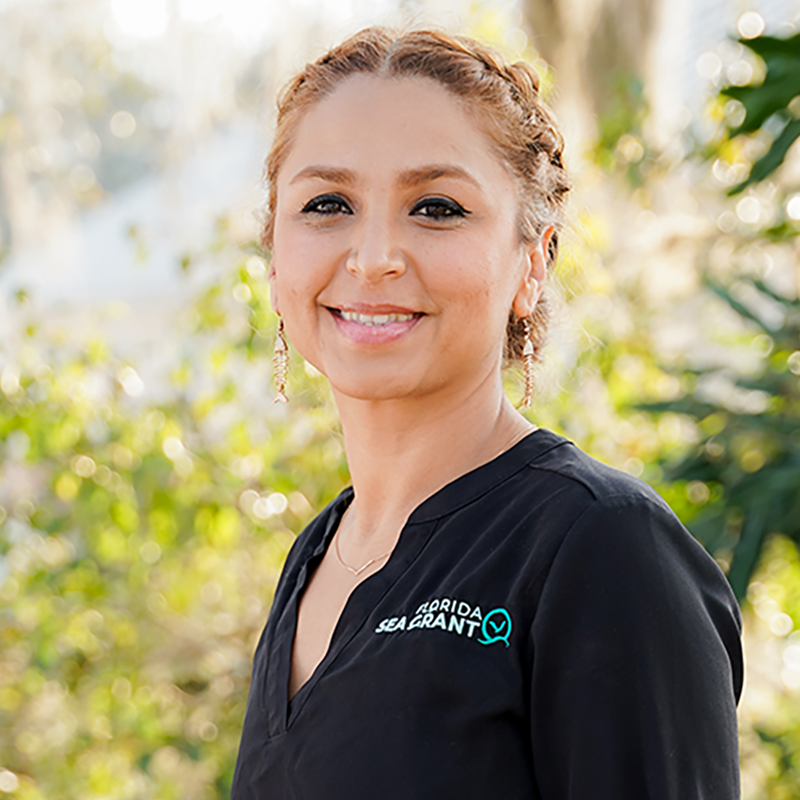 UF/IFAS Extension Specialist
About
Dr. Razieh Farzad is the Seafood Safety Extension Specialist for Florida Sea Grant. Before this role, Razieh was a postdoctoral scholar at Bodega Marine Laboratory of the University of California Davis, where she worked on developing a non-invasive method using ultrasound technology to evaluate abalone reproduction to assist the recovery effort for endangered black abalone species. Razieh holds a Ph.D. in Food Science and Technology from Virginia Tech. During her Ph.D., she worked on developing novel aquafeed to support sustainable seafood production. She also holds a master's degree in biotechnology from the Pennsylvania State University. Razieh's areas of expertise include aquaculture nutrition, seafood safety, quality, and cellular agriculture. You can read more about Razieh's background here.
Projects, Research & Specializations
Dr. Farzad's primary extension services include efforts to address technical aspects of seafood and aquaculture product safety, quality, and nutrition in both domestic and international commerce. As a certified seafood Hazard Analysis Critical Control Points (HACCP) instructor and Food Safety Quality Assurance (FSQA) professional, Razieh organizes and teaches seafood HACCP and Sanitation Control Procedures trainings. She strives to provide information to seafood industry stakeholders about the ever-growing seafood production systems methods and regulations in forms of EDIS publications, workshops, in-service trainings, and virtual office hours.
Razieh's research goal is to help feed the growing human population and support a future that is food and nutrition secure. In line with that, she is working on developing sustainable aquafeeds that can improve fish production and the nutritional benefit of fillets for human consumption. Currently, she is working on using the advances in nanotechnology and material science to improve the bioavailability of the micronutrients such as selenium and vitamin D for fish. Another main area of her team's research is combining tissue engineering and food science techniques to produce novel cell-based seafood products.
Get to Know Our Specialists
As subject-matter experts, Extension Specialists support extension agents' programs in a variety of ways and deliver university expertise directly to various industries.