Project Goal: To engage volunteers in helping document the health of Florida's seagrasses and better inform management decisions.
Eyes on Seagrass is a citizen science monitoring program that engages volunteers to survey seagrass.
Seagrasses are both ecologically and economically important in Florida; they act as a food source and habitat for many commercially and recreationally important fishery species, enhance water clarity, stabilize shorelines, and capture carbon and nitrogen. Seagrass populations have been declining worldwide for a variety of reasons, the primary being increased nutrient levels in water bodies.
Eyes on Seagrass methods were developed with close collaboration with scientists from the University of Florida and University of West Florida to ensure that the data collected by volunteers could be utilized in health assessments used by natural resource managers. Eyes on Seagrass data helps scientists get a better picture of the health of Florida's seagrasses, and ultimately helps communities make more informed decisions about how the vital resource is managed.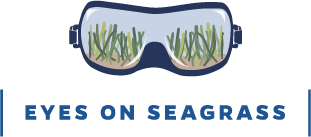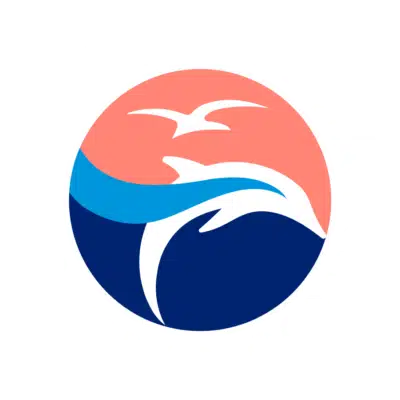 Stewarding A Plant Under Threat
Seagrasses are being lost all over the world. Healthy and thriving seagrasses are vital to our Florida ecology and economy. Learn about Florida Sea Grant's citizen science programs and opportunities for you to volunteer across the state.
Volunteers receive training (in-person or virtually) and monitoring gear, and will work in teams of at least two to conduct seagrass surveys at an assigned site. When and how frequently volunteers are expected to conduct surveys varies by site location.
Competency in swimming and snorkeling is necessary for participation. Volunteers must provide their own transportation, water shoes, mask, snorkel and fins. In some cases, volunteers are also responsible for their own paddle craft or boat transportation to the survey site.
Monitoring programs are currently operating at various times of the year in Charlotte, Sarasota, Escambia, and Santa Rosa counties. Connect with your local coordinator to learn about the specific project in your area.
Eyes on Seagrass was started by former Florida Sea Grant Charlotte County UF/IFAS Extension Agent Betty Staugler in response to prolific algae growth in Charlotte Harbor in 2019.
Macroalgae, or seaweed, first appeared consistently in Charlotte Harbor starting in 2012 and has more recently been connected to local seagrass loss. Charlotte Harbor specifically saw a 23% loss in seagrass coverage between 2018 and 2021. Algae take up nutrients and grow faster than seagrasses, so when nutrients are readily available in water bodies, algae grows at rates that shade seagrasses and limits the amount of light required for them to thrive. Since 2019, more than 200 volunteers have been trained to monitor seagrass at 44 sites in Charlotte Harbor.
When funding ended for the University of West Florida (UWF) and the Florida Fish and Wildlife Conservation Commission (FWC)'s Roadblocks to Seagrass Recovery project, UWF partnered with Florida Sea Grant in 2017 to continue conducting seagrass assessments as a citizen science project. UWF and FSG have since trained 69 residents, who have logged over 400 hours monitoring seagrasses in the Pensacola Bay System.
In 2021, the Sarasota Bay Estuary Program (SBEP) expanded Charlotte County's Eyes on Seagrass monitoring program to cover Sarasota Bay in response to a data gap in macroalgae monitoring. Data collected by volunteers during SBEP's annual macroalgae and seagrass coverage surveys is integrated into the program's Sarasota Bay Ecosystem Health Report Card.
Following the emergency wastewater discharges from Piney Point in 2021, multiple agencies and organizations monitored Tampa Bay using the macroalgae monitoring protocols that UF/IFAS Extension Florida Sea Grant agent Betty Staugler developed in 2019. The rapid response assessment for macroalgae allowed resource managers to quickly characterize conditions before a macroalgal response occurred and then track the balance between macroalgae and seagrass as they react to the nutrient-rich discharge waters. Monitoring and data compilation for the macroalgal assessment was coordinated by the Tampa Bay Estuary Program.
Panhandle Terrapin Project
Great Goliath Grouper Count
Florida Microplastic Awareness Project