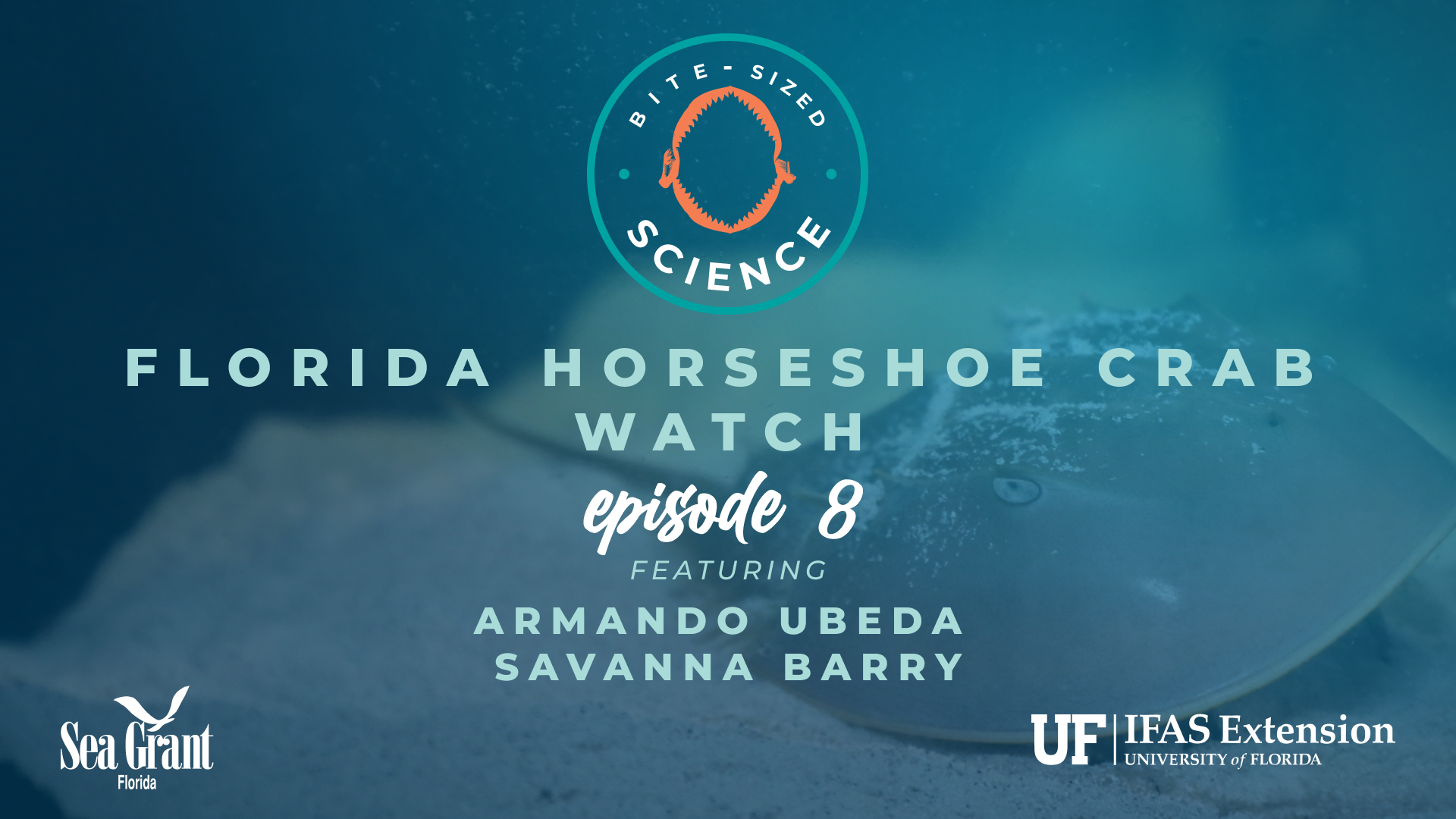 In the eighth episode of 2022's Bite-sized Science webinar series, learn about the citizen science project that is providing the state with data about Florida's horseshoe crab population and the different ways you can get involved.
The Bite-Sized Science webinar series is presented by UF/IFAS Extension Florida Sea Grant agents and specialists.
Each webinar consists of a 30-minute presentation, followed by Q&A.
For more information, please visit http://bit.ly/bite-sizedscience.