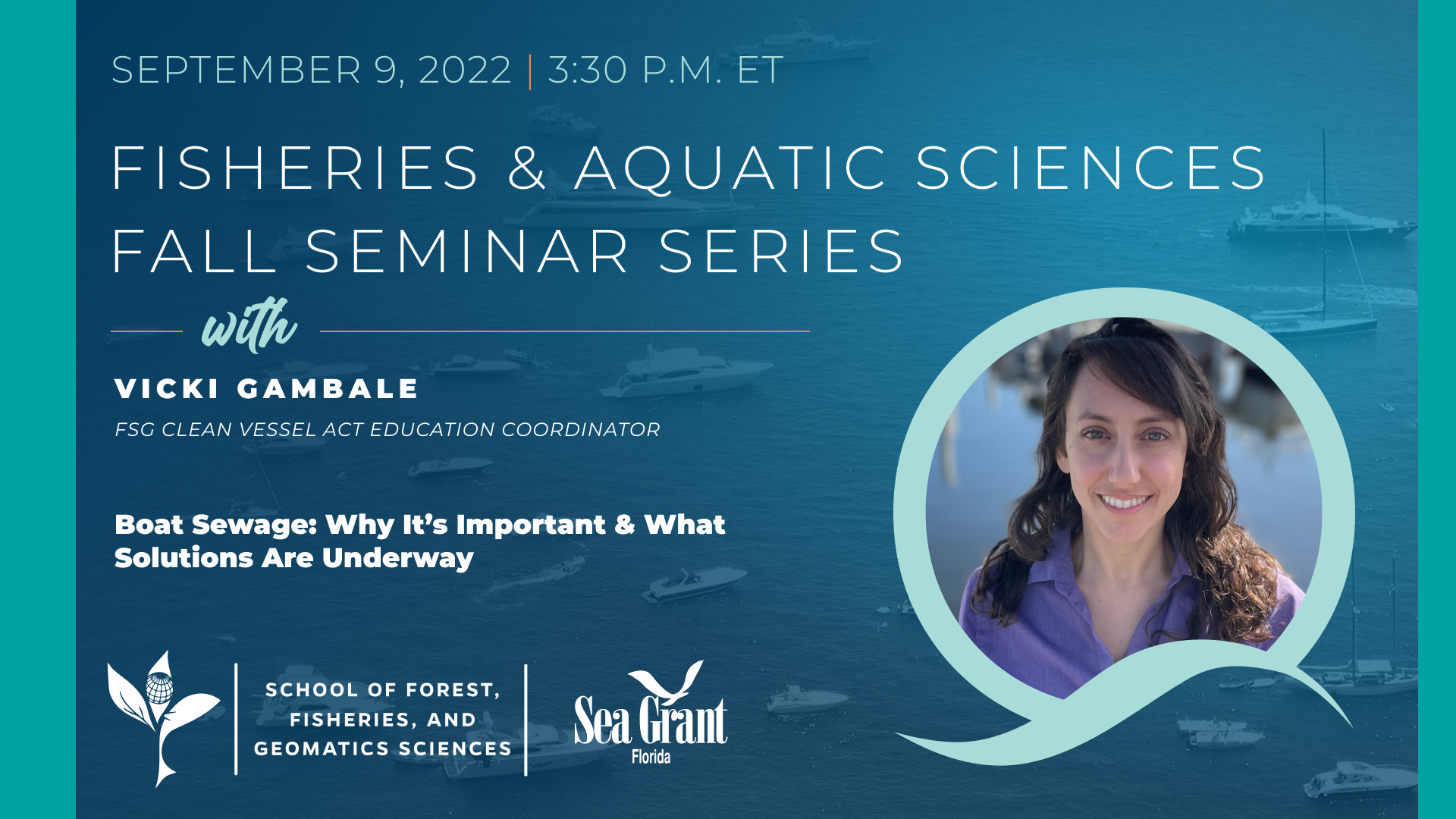 Vicki Gambale, Florida Sea Grant's Clean Vessel Act Education Coordinator joins the Fisheries & Aquatic Sciences Spring Seminar Series to discuss why keeping boat sewage out of Florida's waterways is so important and what solutions are underway.
This seminar series is brought to you by the School of Forest, Fisheries, & Geomatics Sciences, which is a unit within the University of Florida Institute of Food and Agricultural Sciences (IFAS) and the College of Agricultural and Life Sciences (CALS).
Tune in September 9, 2022 at 3:30p.m. E.T. at https://ufl.zoom.us/j/94663957728.