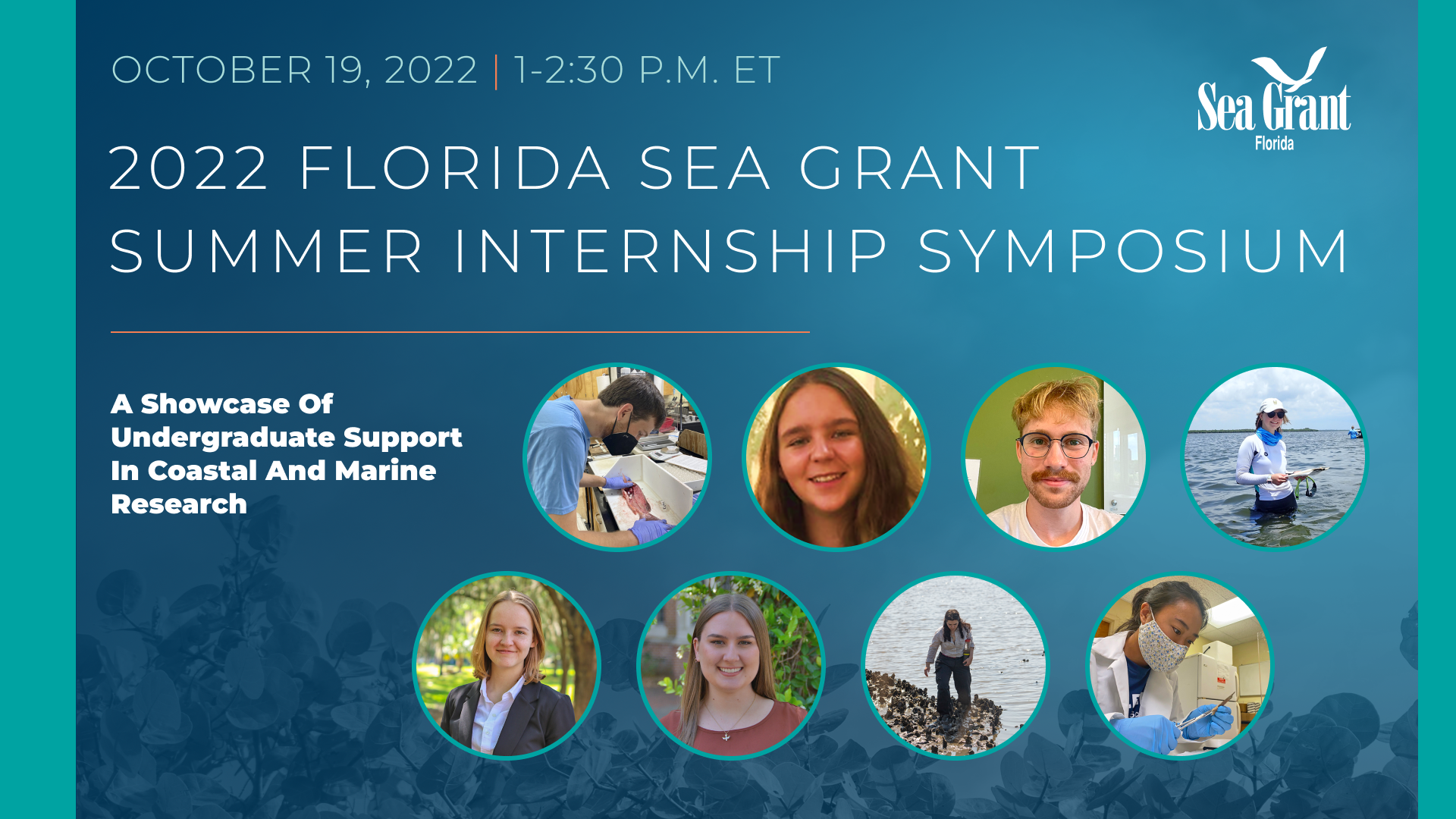 Florida Sea Grant is pleased to invite the public to a virtual symposium held this Wednesday from 1-2:30p.m. ET where the 2022 Class of Undergraduate Research Interns will be reporting out about the outcomes and impact of their research experience.
Register here: https://bit.ly/FSGResearchInternSymposium
The Symposium will feature eight undergraduate students who were selected for the 2022 class of Florida Sea Grant's inaugural Undergraduate Research Internship Program.
Max Taylor, UF
Kalie Januszkiewicz, UF
Gabrielle Foursa, UF
Andrew Foley, UF
Kaitlyn Doyscher, UF
Chloe Spengler, UF
Asher Mann-Romey, Stonybrook University
Courtney Amiraid, UF
The intent of the internship program is to diversify the STEM workforce by introducing undergraduates to research and future careers in science, with a priority for students who have yet to participate in a paid research experience. The program allows Florida Sea Grant affiliated faculty to recruit UF and non-UF students interested in coastal and marine sciences. Students work part time within labs or facilities supporting ongoing research that addresses issues affecting Florida's coastal resources. In some cases, interns have the opportunity to conduct a new research project.
Learn more about each intern and their work by visiting: https://www.flseagrant.org/meet-the-2022-class-of-florida-sea-grant-undergrad-research-interns/