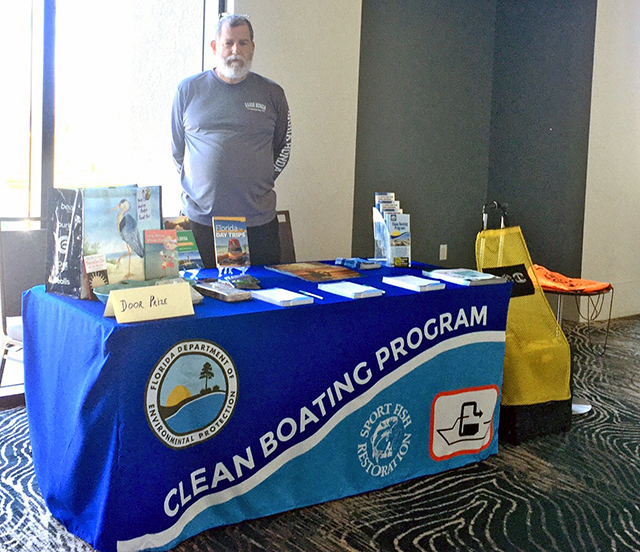 David Fuller, an experienced mariner, climbs aboard as Florida Sea Grant's Northeast Florida Clean Boating Coordinator!  
Fuller will support the education and outreach initiatives of the Clean Boating Program by teaching marine industries and boaters about water pollution prevention and no-discharge zones. He will be responsible for the program's delivery in Northeast Florida which includes the St. Johns River, Intracoastal Waterway, and the coast from the Florida-Georgia border south to Martin County.
Funded by the Florida Department of Environmental Protection (FDEP), the Clean Boating Program encourages marine facilities to incorporate FDEP's environmental Best Management Practices (BMPs) under the Clean Marina Program, and Clean Vessel Act (CVA). The program has gained relevance with Florida's coastlines experiencing the highest level of recreational boating in the nation. 
"Increased outdoor activity means increased pollution which can negatively impact water quality and human health," says Dr. Maia McGuire, associate director of education and extension for Florida Sea Grant. "David's role is essential to give boaters the knowledge, tools, and resources to properly dispose of waste and protect our natural resources, economy, and our way of life." 
In collaboration with Vicki Gambale, Florida Sea Grant's Clean Vessel Act Education Coordinator, Fuller will leverage his experience in public outreach to respond to facilities that have expressed interest in or applied for CVA grant funds. Through a combination of site visits and workshops, Fuller will answer field questions related to the installation, repair and maintenance, and operation of sewage disposal equipment for the Clean Marina Program. Fuller will work with local stakeholder groups, other agencies, and nonprofits to develop boater outreach and education programs.
"There is certainly a communication challenge between the FDEP, marinas, the boating community, and the general public," says Fuller. "Many boaters may not know where and how to locate a Clean Marina; that's a gap I would like to bridge." 
To facilitate the outreach objectives of the program, Fuller hones in on his own life experiences. He spent his post-high school years working as an instructor in the United States Navy and at a nuclear power plant. 
"These are very technical fields. I spent six years in the training department at the nuclear power plant, working alongside the Chief of Nuclear Officer. Jobs like these require effective communication skills when dealing with a wide range of people from different expertise," says Fuller. 
When it comes to the realm of navigating America's waterways, Fuller's frequent nautical travels have allowed him to experience many clean marina operations.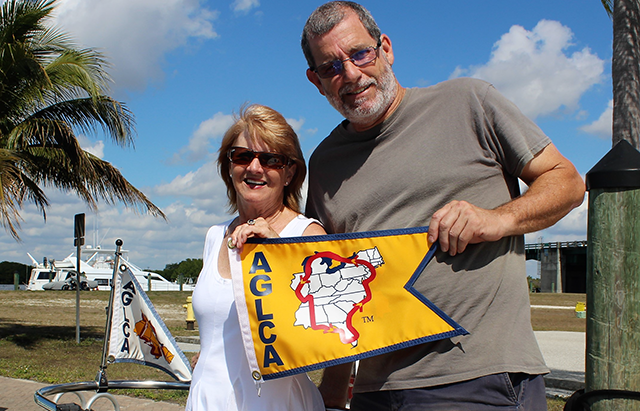 "My first introduction to the clean boating program was when we bought our first boat in Fort Myers; the marina had a blue flag to signal it was a Clean Marina," says Fuller. "I ended up spending a month with the marina operator learning more about the rules, and ever since, I have been a practitioner of clean boating."  
As a member of the cruising association America's Great Loop, Fuller and his wife have been full-time liveaboards since 2015. They've cruised 37,000 miles of America's waterways (east coast, Great Lakes, Mississippi River, and Gulf of Mexico) making a total of two roundtrips and eight trips along the Florida coastline. 
"Dave brings a unique perspective to this role. With his familiarity with many of the marinas in Northeast Florida as a liveaboard boater for several years, he can intimately address the needs of boaters as well as marina managers and dockmasters," says Dr. McGuire.