For the second year, Florida Sea Grant is partnering with the Bob Graham Center's Tallahassee Internship Program (TIP) to sponsor two University of Florida students in Florida's capital.
The specialized placements of the Florida Sea Grant Tallahassee Internship are designed for University of Florida undergraduate students with interest and experience in relevant coastal topics, such as water quality and quantity protection, climate change impacts, seafood quality and safety, hazard resiliency, fisheries conservation, or access to Florida's coast.
Coinciding with Florida's legislative session, Florida Sea Grant interns are placed in a legislative or executive branch office with an ocean or coastal focus to work on issues that promote the sustainability and resilience of Florida's coastal communities and ocean resources.
The Bob Graham Center for Public Service is accepting applications for the two 2023 Florida Sea Grant Tallahassee Internships until 11:59 PM on Sunday, Sept. 25, 2022. Applicants must file their applications through the Graham Center's application portal.
An information session about the Tallahassee Internship has been scheduled for Thursday, Sept. 8, 2022, at 3 p.m. EST. The session will be in person and available through Zoom. RSVP to attend. Frequently asked questions about the Tallahassee Internship are also addressed on the Graham Center's website.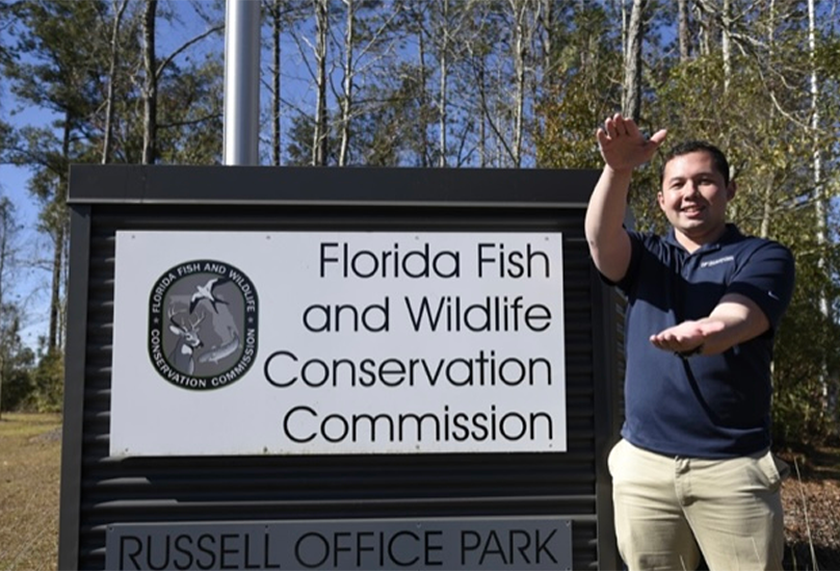 Successful candidates will be detail-oriented, self-starters with a passion for public service and the intersection of policy, politics and the stewardship of Florida's coastal environment and natural resources. A minimum 3.0 GPA is required, and preference will be given to students who have junior or senior standing.
Last spring, the first season FSG piloted these specialized placements, two Florida Sea Grant interns were selected and placed in the Office of Representative Ben Diamond and the Florida Fish and Wildlife Conservation Commission. Their work supported bill analysis for such coastal topics as statewide flooding and sea level rise and the factors affecting the South Atlantic's marine fisheries, respectively.
"My placement at FWC provided me with a well-rounded experience in environmental policy and state legislation. The unique position provided me with the perfect opportunity to develop my professional aspirations and skillset, and I highly recommend it for those with interest in how the environment ties into politics," says Derrick Evans, one of Florida Sea Grant's TIP interns of the 2022 cohort.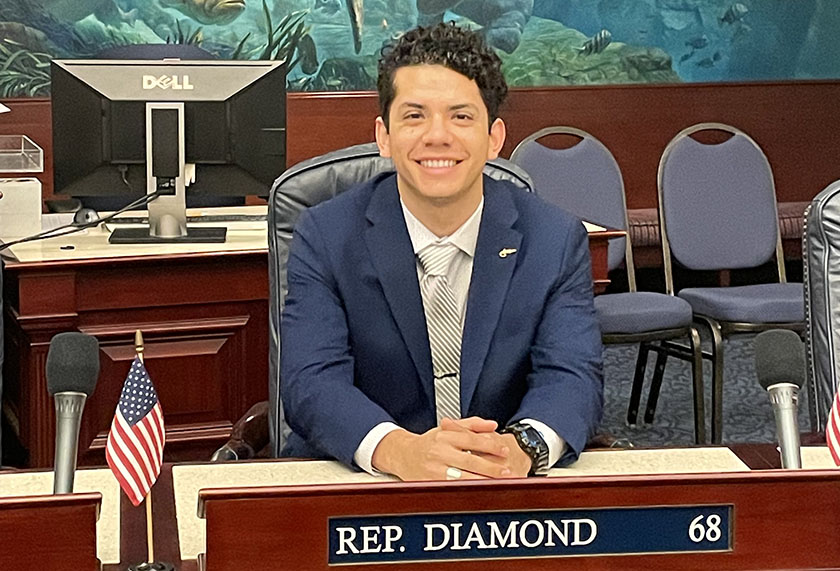 "After participating in research on international wildlife crimes, I wanted to learn more about the intersection between environmental issues and state politics here in Florida. The TIP program has permanently shaped my future career plans; It has equipped me with a network of extraordinary people, highly transferable skills, and a newfound appreciation of politics," says Roberto Ferrer, who worked under the leadership of Representative Ben Diamond during his 2022 placement.
For questions about the Tallahassee Internship Program, please email Dr. Kevin Bird, kevin.bird@ufl.edu.