Hometown: Decatur, Georgia
Areas of study: B.A. Environmental Science; M.S. Environmental Science and Policy; Graduate Certificate, Project Management
Q: Tell us about your background, previous professional experience and research?
Vickery: I've worked in the environmental field for the last seven years, give or take, although I've bounced around plenty during that period. After finishing my undergrad at the Emory University Department of Environmental Sciences, I took a job as an ecologist with the Georgia Department of Transportation (GDOT), where I surveyed proposed transportation projects for ecological resources, and found design alternatives to avoid impacts. This involved coordination with agency partners in the U.S. Fish and Wildlife Service, as well as GDOT engineers and policy specialists. I also supported a saltmarsh restoration research project led by UGA to identify relationships between vegetative type and physiochemical soil properties in saltmarshes. This research (just published!) will lead to the development of improved soil mediums for restoring disturbed saltmarshes.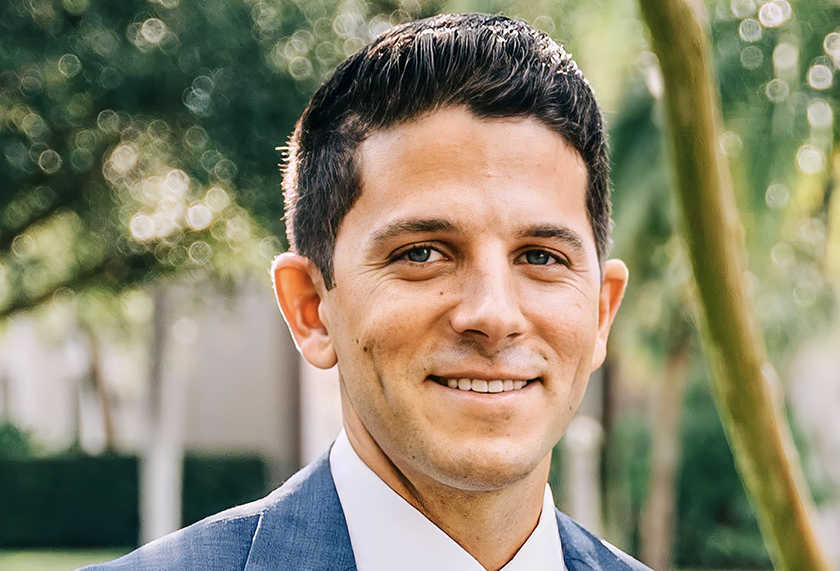 I recently took a leap of faith and left my home state to pursue an M.S. degree at the University of South Florida. I found my slot in the USF Coastal Research Laboratory working on various coastal management projects, including erosion monitoring, inlet management, and sea turtle nesting research. For my thesis, I looked at how seagrass ecosystems in urbanized estuaries can be restored by improving tidal flow in poorly circulated regions. This involved using numerical models to evaluate the influence of dredged channels, causeways, and tidal bridges on flow patterns. As an add-on to my M.S., I earned a graduate certificate in Project Management. Business school was a radical departure from the scientific world I'd come from, but overall it was a gratifying experience, and one that I highly recommend to incoming grad students looking to diversify their skillset.
A few months back I started as an environmental scientist with Johnson, Mirmiran & Thompson – a job I landed through a chance encounter with a senior scientist from the company during a networking event. The experience reminded me never to underestimate the value of networking. In this new role, I'm supporting a variety of environmental projects around the state, including living shoreline design/planning, biological monitoring, and ecological restoration. Our latest project involves monitoring fish, zooplankton, and benthic macroinvertebrate population dynamics in a tidally influenced stretch of the Hillsborough River.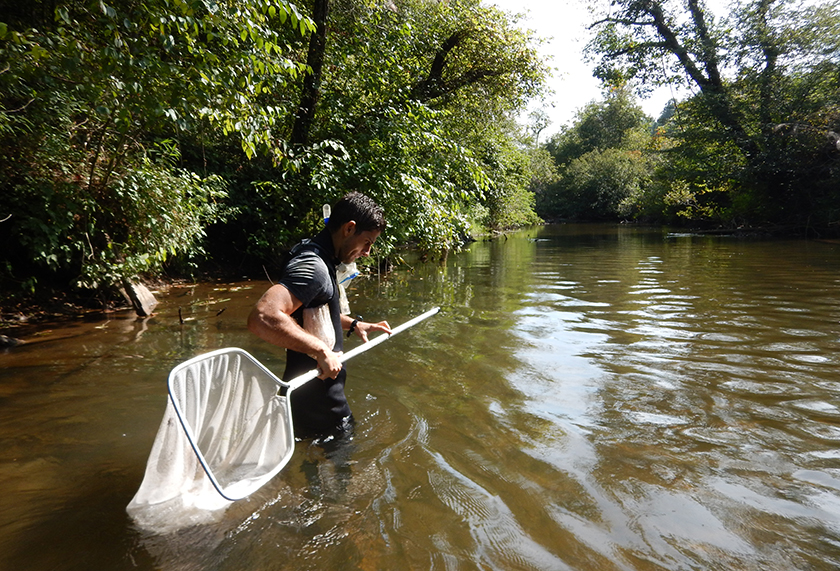 Q: What led you to apply for the Knauss Fellowship?
Vickery: Funny story, I learned of the fellowship only two months before the application was due! My wife's friend knew about it and recommended I apply. I did some research and was enthralled. The Knauss Fellowship is one of the few avenues for a marine scientist to work on Capitol Hill. I knew an opportunity like this would not come again, so I started building my application. I remember it feeling like a pie in the sky at the time, and in fact I'm still in disbelief that I've come this far. This fellowship will elevate my career to a level from which I can strengthen environmental policies, a long-standing goal of mine. It really is an honor to be selected as a finalist, and I can't wait to get started.
Q: How did you first become interested in marine science?
Vickery: I grew up landlocked in Atlanta, so I wasn't properly introduced to marine science until my first undergraduate field geology course on the Georgia coast. I fell in love with Sapelo Island and its sprawling saltmarshes and dune fields. I wanted to understand how the island formed, where the minerals on the beach came from, how the marsh grasses could survive in the saltwater, everything. After that trip I switched my major to environmental science and that was that. This Summer I had a "full-circle" experience when I helped teach an undergraduate field course on Sapelo, nearly ten years after I first visited as a student. I owe just about everything to that island, and to Dr. Henderson for taking me there.
Q: What are you most looking forward to about the Knauss Fellowship experience?
Vickery: I'm looking forward to learning about the legislative process, i.e. how bills are introduced, who the decision makers are, what role constituents play, how science translates into policy, what on earth lobbyists do! These are questions that keep me up at night. But in all seriousness, I think there is something oddly fascinating – almost mystical – about Congress, and having the opportunity to work inside the walled garden to see how everything fits together will be highly rewarding.
Q: What are your career goals?
Vickery: If I had to draft a "mission statement" for my career, it would be to strengthen environmental legislation and protect the world's biodiversity. With this goal in mind, I'd like to eventually work in a leadership role in a federal agency, such as NOAA, EPA, or USFWS where I can work at the interface of science and policy. Regardless of my path, the knowledge and connections I will gain from this fellowship will help me get there.
Q: What office have you been placed at for the duration of your fellowship and what are your responsibilities?
Vickery: I was fortunate to join the legislative cohort, which was always my first choice. This means I will be working either in a congressional committee office, such as the House Committee on Natural Resources, or for an individual member of Congress (I won't know my "host" until the end of placement week in mid-January). Legislative fellows are exposed to a broad range of marine policy issues, from fisheries management to harmful algal blooms. My duties may include researching policy proposals, drafting bills/amendments, attending conferences, and engaging stakeholders.
Q: Have any advice for future applicants?
Vickery: A few tips for the application. First, put information on your resume highlighting your diversity of skills, e.g. volunteer work, outreach, TA assignments, memberships, on-the-job training, et-cetera. This will help you stand out among the other candidates. Second, tell a story in your personal statement to show how you became interested in marine science. Narratives tend to be more engaging than simply listing information. Third, don't be afraid to use an unorthodox resume format or to add some visual flare to your application. Be creative, but professional. Finally, if you're on the fence about applying, I'd say go for it. Don't be afraid to reach out to former fellows or your local sea grant to help affirm your interest and receive support for your application.
To learn more about the John A. Knauss Marine Policy Fellowship, visit https://www.flseagrant.org/students/scholarships/knauss-fellowship/.