This press release was originally posted here.
ST. AUGUSTINE, FL – Yesterday, Congressman John Rutherford (FL-05) joined a research team from University of Florida (UF), Florida Sea Grant, and South Carolina Sea Grant Consortium to tour reefs off the coast of St. Augustine where data is being collected on the South Atlantic red snapper population.
"For too long, a lack of good data has limited South Atlantic red snapper seasons and restricted anglers from accessing the red snapper population off of the First Coast," said Congressman Rutherford. "I am encouraged to see the cutting-edge science and learn about new methods that are being used to create independent assessments of the South Atlantic red snapper population, and I am confident that the data collected by the research team will help us better assess the state of red snapper fisheries and care for this ecosystem, without jeopardizing our state's fishing industry."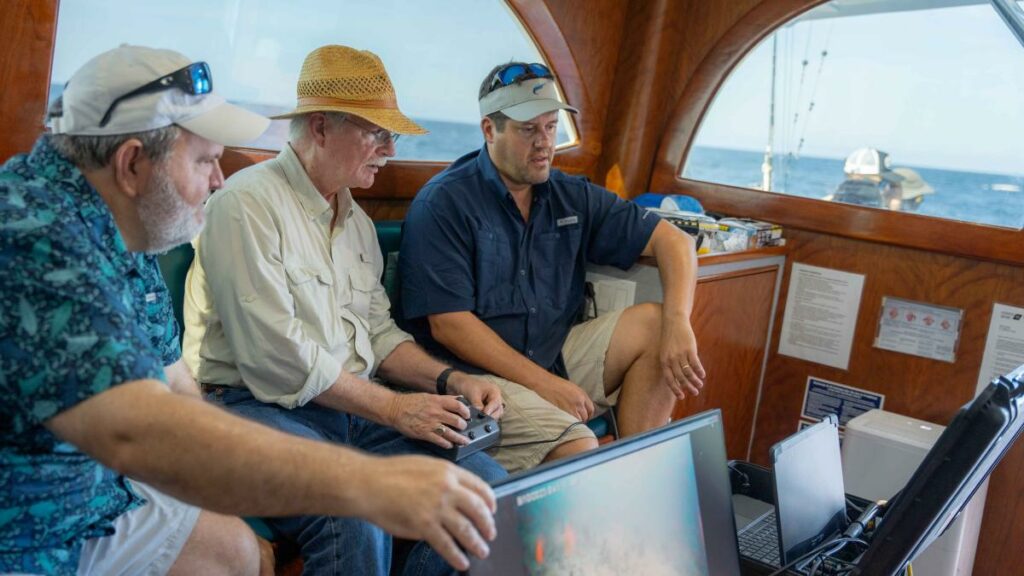 "This project is advancing the state of science for stock assessments with the help of charter captains and fishermen throughout the South Atlantic," said Florida Sea Grant. "Sea Grant is honored to help NOAA Fisheries by supporting programs that foster industry collaboration and integrated science designed to improve fisheries management."
Red snapper is a popular commercial and recreational reef fish whose annual harvest levels are dependent on fishery management decisions based on stock assessments. Population estimates suggest that red snapper has been depleted since the 1970s, which has resulted in low harvest levels and short fishing seasons in the South Atlantic.
Starting in Fiscal Year 2020, Representative Rutherford has successfully secured $5.1 million in federal funding for the Great Red Snapper Count, an independent study that will deliver new, reliable data on abundance, genomics, and mortality of the red snapper stock by 2025.
South Carolina Sea Grant Consortium, in partnership with Florida Sea Grant and UF researchers, have used $3.3 million of Great Red Snapper Count grant funding to conduct a 30-month independent study of the red snapper population that will help inform future stock assessments and management of the South Atlantic red snapper.
The research team is working to estimate the distribution and population density of red snapper using remotely operated vehicles (ROV) and fin clips across the South Atlantic, including in habitats not currently sampled by federal stock assessments, to produce dependable data that will influence Florida anglers' access to red snapper fishing.