Hurricane Ian is expected to intensify before it reaches Florida later this week. Regardless of Ian's track and intensity over the next several days, life-threatening storm surge, hurricane-force winds, heavy rain, flooding and tornadoes are just some of the impacts the Sunshine state will see this week.
Download the Florida Homeowner's Handbook To Prepare For Natural Disasters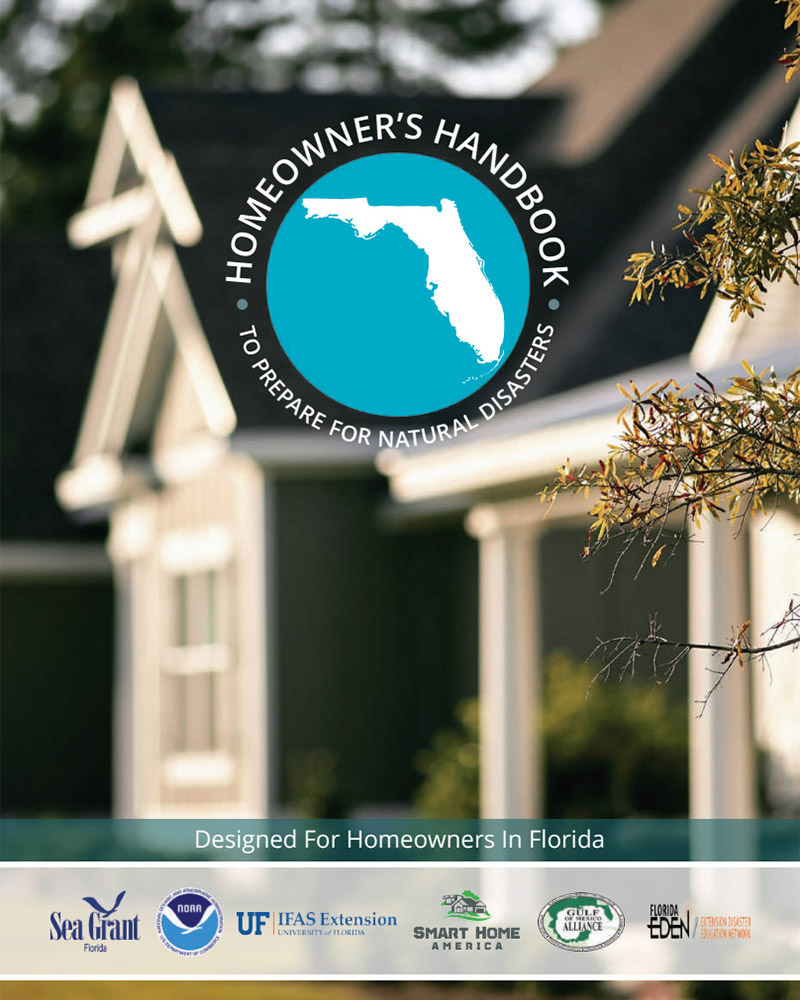 Download the Florida Homeowner's Handbook to Prepare for Natural Disasters to learn how to reduce the risks to both family and property from the threats of natural hazards. This handbook covers basic information on emergency preparedness, evacuation planning, flood and wind insurance, and steps to take to protect your property.
Where to find the best information to stay informed:
1. NOAA National Hurricane Center: The experts on tropical weather have all the latest updates.
2. Find your local National Weather Service office and then follow them on Facebook or Twitter for the latest updates.
3. NOAA's National Centers for Environmental Information have downloadable Extreme Weather Information Sheets for each region in Florida. These sheets contain contact information for local, regional, and national organizations that can provide aid and information during tropical storms, hurricanes, and other extreme coastal events.
4. NOAA's Tides and Currents monitors water levels during hurricanes and tropical storms.
Additional preparedness resources:
Preparing Your Boat for a Hurricane
Storm and Hurricane Preparedness for Off-Bottom Oyster Aquaculture in the Gulf of Mexico
Disaster Planning Tips for Caregivers of the Elderly and People with Disabilities
Safe Handling of Food and Water in a Hurricane or Related Disaster
Preparing and Storing an Emergency Safe Drinking Water Supply
Keeping a Household Inventory and Protecting Valuable Records
Preparing for a Disaster: Strategies for Older Adults
Living with Diabetes: Putting Together an Emergency Preparedness Plan
Additionally, here are some important safety measures to remember:
Stay off the water.  The Coast Guard's search and rescue capabilities degrade as storm conditions strengthen. This means help could be delayed. Boaters should heed weather watches, warnings and small craft advisories.
Evacuate as necessary.  If mandatory evacuations are set for an area, the public should evacuate without delay. Coast Guard personnel and other emergency responders may not be able to evacuate or rescue those in danger during the storm.
Secure vessels.  Boat owners are urged to move their vessels to inland marinas where they will be less vulnerable to breaking free of their moorings or to sustaining damage. Trailerable boats should be pulled from the water and stored in a place that is not prone to flooding. Those who are leaving their boats in the water are reminded to remove EPIRBs and to secure life rings, life jackets and small boats. These items, if not properly secured, can break free and require valuable search and rescue resources to be diverted to ensure people are not in distress.
Secure items on your property. Movable items, such as lawn furniture, should be put away in a secure, enclosed location like a garage or building. Trash and recycle bins that can not be stored should be secured and lids strapped or taped down to prevent contents from escaping if knocked over by winds or floated by flood waters.
Stay in a safe location. Be sure you and your family stay in a safe place during the storm. You could be severely injured by falling trees and other debris, or by sudden flooding.
Stay clear of beaches. Wave heights and currents typically increase before a storm makes landfall. Even the best swimmers can fall victim to the strong waves and rip currents caused by hurricanes. Swimmers should stay clear of beaches until local lifeguards and law enforcement officials say the water is safe.
Be prepared. Area residents should be prepared by developing a family plan, creating a disaster supply kit, having a place to go, securing their home and having a plan for pets. Information can be found at the National Hurricane Center's webpage.
Source: NOAA Marine Debris Program