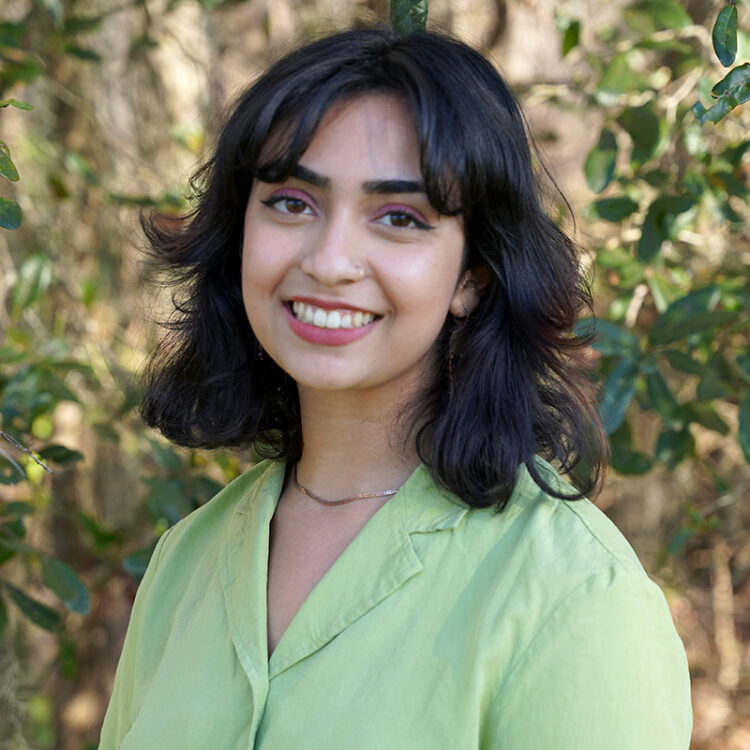 About
Sarisha serves as the Science Communicator at the Florida Sea Grant College Program. She leverages her skills in research and communication to share coastal information that is accurate and accessible.
Sarisha earned her B.A. in Sustainability Studies and Political Science at the University of Florida. She approached her undergraduate studies with an interdisciplinary focus on environmental sociology, climate science and policy. She was selected into the Bob Graham Civic Scholars program in 2021 to conduct demographic research regarding the intersections of health inequities and the built environment. To dig deeper into the subject matter, Sarisha joined the Samuel Proctor Oral History Program to collect interviews in the Delta region. She found that her passions were engaging with research topics in ways that connected her to experts and communities. Sarisha has also served as the Outreach Coordinator for Cinema Verde Environmental Film and Arts Festival and was selected to represent the first cohort of the Environmental Leaders Fellowship with UF's Thompson Earth System Institute.
In her spare time, Sarisha enjoys quality time with friends, trying out hearty recipes, and finding an excuse to pull out the iNaturalist app whenever she's outside.