Graduate students from the University of Miami and the University of Florida have been selected as finalists for the 2024 John A. Knauss Marine Policy Fellowship.
Since 1979, the fellowship has been sponsored by the National Sea Grant College Program and National Oceanic Atmospheric Administration (NOAA), providing graduate students the opportunity to spend a year in marine policy-related positions in the legislative and executive branches of the federal government in Washington D.C. Fellows work on policy decisions that affect the nation's coastal, marine and Great Lakes resources.
"The Knauss program is an incredible opportunity for Fellows to learn about how agencies and legislators work to improve our coastal resources during year-long appointments in DC," says Dr. Sherry Larkin, Florida Sea Grant Director. "These Fellows also learn valuable insights for stakeholders in Florida. We are lucky to have so many this year and are looking forward to sharing their experiences and insights throughout their appointments."
Knauss finalists are chosen through a competitive process that includes a comprehensive review by both state and national Sea Grant program levels. The four Florida finalists will join 81 others selected from a competitive pool of nominees representing one of the 34 Sea Grant programs in the coastal and Great Lakes states and territories.
The finalists from Florida are: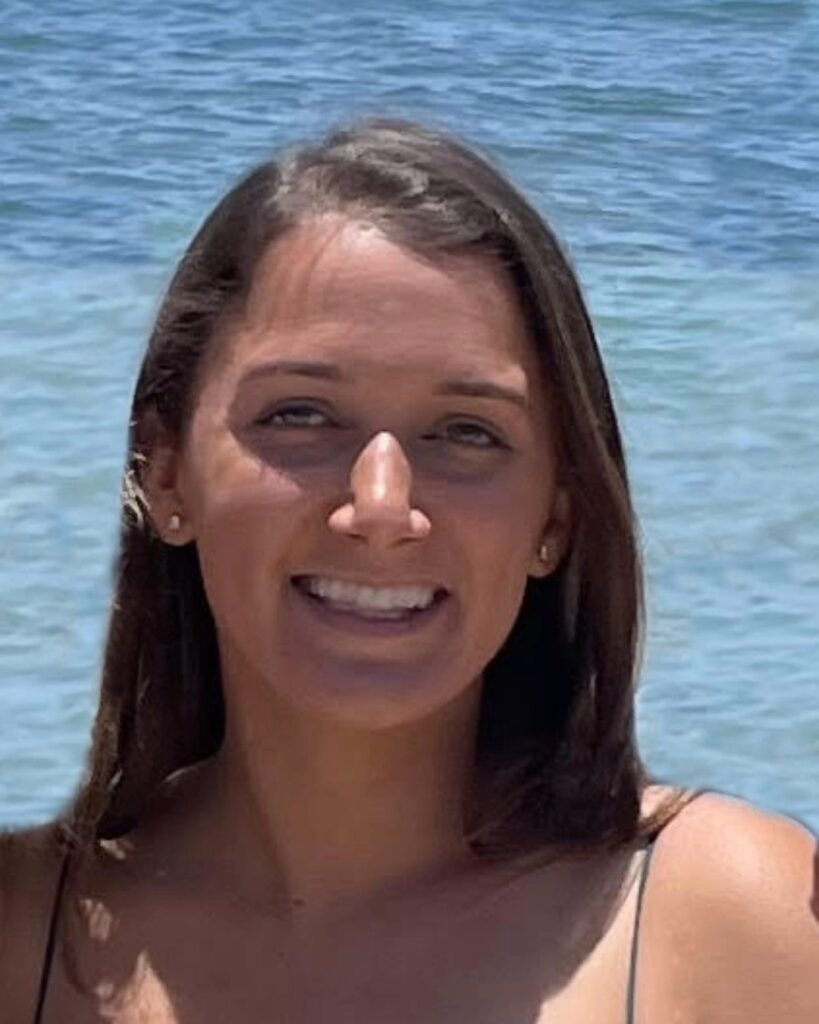 Bianca Mendoza-Routt
University of Miami
Bianca Mendoza-Routt recently received her Master of Science in Marine Biology and Ecology from the University of Miami, Rosenstiel School of Marine and Atmospheric Science in 2022. Routt's academic curiosity and meticulous nature prompted her to engage in research related to the resiliency, protection, and regrowth of Florida's coral. Her thesis focuses on assessing the role of assisted gene flow on Acropra cervicornis in Florida to inform coral restoration practices.
Attaining all this scientific knowledge, Routt has served local communities through educational campaigns that heighten the ecological value of corals. Routt holds a Bachelor of Arts in Environmental Science and Politics from Mount Holyoke College. During her undergraduate program, she coupled her passions with substantial field and research experience to study the mimicking effects of ocean acidification on grass shrimp at the Darling Marine Center at the University of Maine. 
She was previously a research associate for the Center for Education Policy Research at Harvard University, assisting data strategists in generating and communicating new data that helps educators and policy leaders make better-informed decisions for students. She has also served as the Political Affairs Coordinator for the Environmental Defense Fund from 2019-2020.
 "As I continue a career in marine science, I realize it is necessary to gain insight into the impediments stakeholders face in coordinating effective responses to environmental issues. I hope to more accurately answer these problems while in a Knauss Legislative fellowship placement in Congress and further develop my policy decision-making skills," says Mendoza-Routt.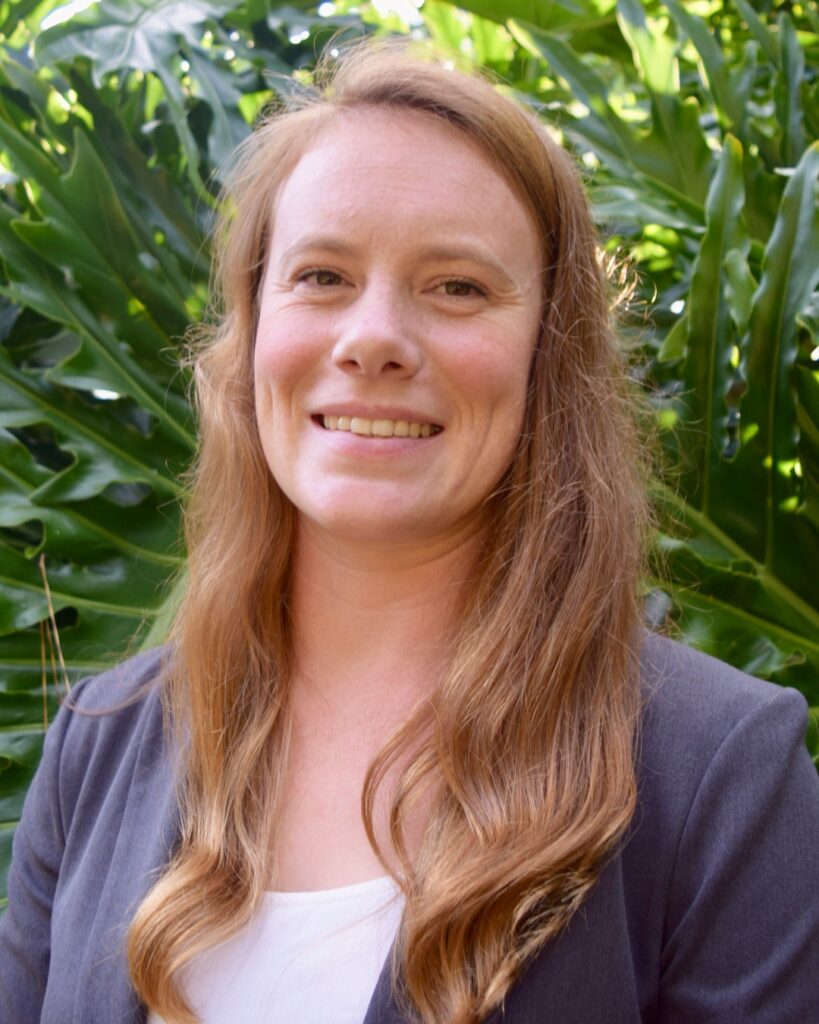 Diana Perry
University of Florida
Diana Perry is a Ph.D. graduate from the University of Florida's School of Natural Resources and Environment. Honing her background in policy and marine science, her dissertation focuses on Florida stock-enhanced freshwater recreational fisheries management and policy and collaborates with the Florida Fish and Wildlife Conservation Commission to develop the Strategic Stocking Plan for the State of Florida. 
"The implementation of my research conclusions would maintain sustainable fisheries and entice anglers who support local communities and economies as ecosystem conditions change," says Perry. 
Perry completed her Master of Marine Affairs at the University of Washington, where she examined the impact of management decisions made following a harmful algal bloom in the California Dungeness Crab fishery on small versus large vessels. Perry was also selected as an Alaska Sea Grant State Graduate Fellow in 2018; she worked with scientists and other stakeholders to develop a novel aquaculture species for Alaska's existing and future shellfish aquaculturists. 
"Throughout my education and career, I often approach research questions and challenges in collaboration with people from different backgrounds and experiences, which results in better outcomes whether it is science, policy, or any decision with broad impacts," says Perry. "The Knauss Fellowship offers me the opportunity to pull together the knowledge I gained through a wide range of research and experiences and apply it to the development of sustainable and impactful marine resource policies."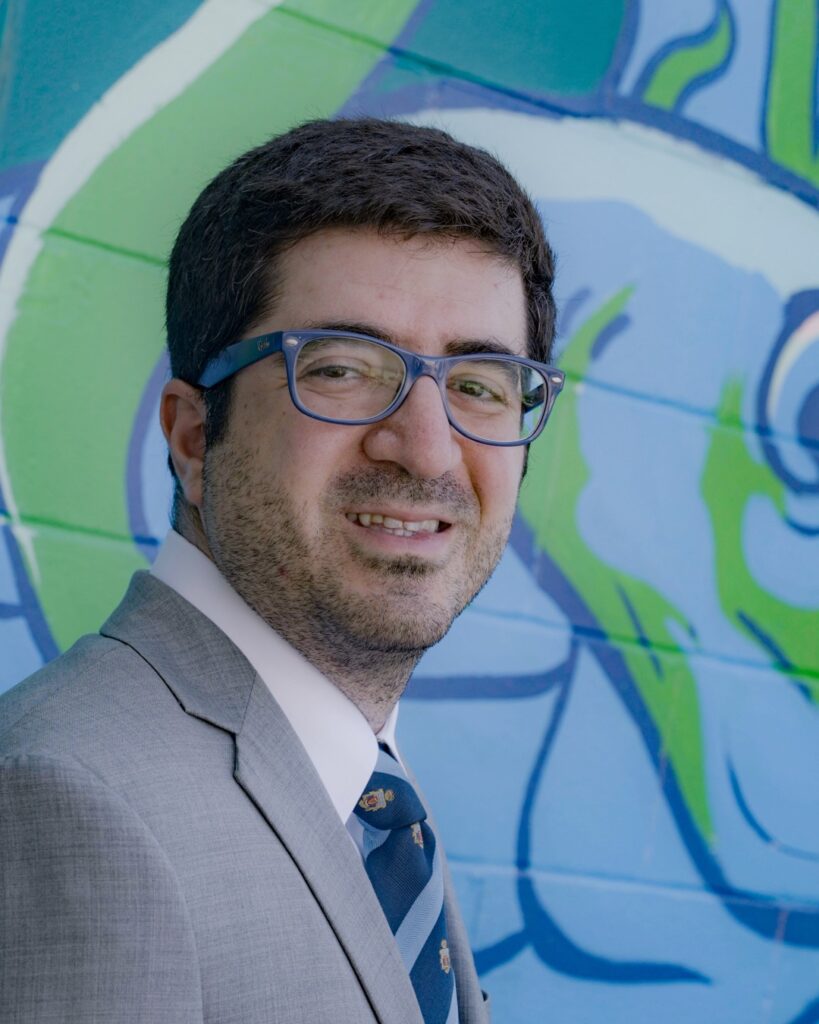 Esteban Rodofili 
University of Florida
Esteban Rodofili graduated with a Ph.D. from the University of Florida's School of Natural Resources and the Environment. Rodofili's doctoral thesis focused on marine mammal automated detection through satellite and drone images, and its application for the study of migration routes and their protection through marine protected areas across the exclusive economic zones of multiple countries. His efforts were recently noticed by the International Whaling Commission, who invited him to participate in the Intersessional Correspondence Group "Satellites to Study Whales".
Hailing from Argentina, he completed a six-year degree program in Biological Sciences at the University of Buenos Aires and received his Master's in Public Policy at the Torcuato DiTella University. 
Rodofili became a National Member of the Graduate and Professional Students Honor Society Alpha Epsilon Lambda. He has served as one of four official delegates of Intelligentsia International, a UNFCCC Observer organization, and attended COP27 (the annual UN Climate Conference of Parties) and COY17 (the annual UN Climate Change Conference of Youth), where he conducted interviews with national delegates; researchers; youth, industry, NGOs and indigenous groups representatives, and was part of daily live emissions for non-scientific audiences. 
"My ultimate career goal is to work as a public servant, bridging marine environmental science aspects, such as conservation biology or fisheries management, and social science aspects about public policy, for example, the economy of artisanal fishers and maritime communities. The John A. Knauss Marine Policy Fellowship would entrust me with one or many work objectives by which to practice that role," says Rodofili.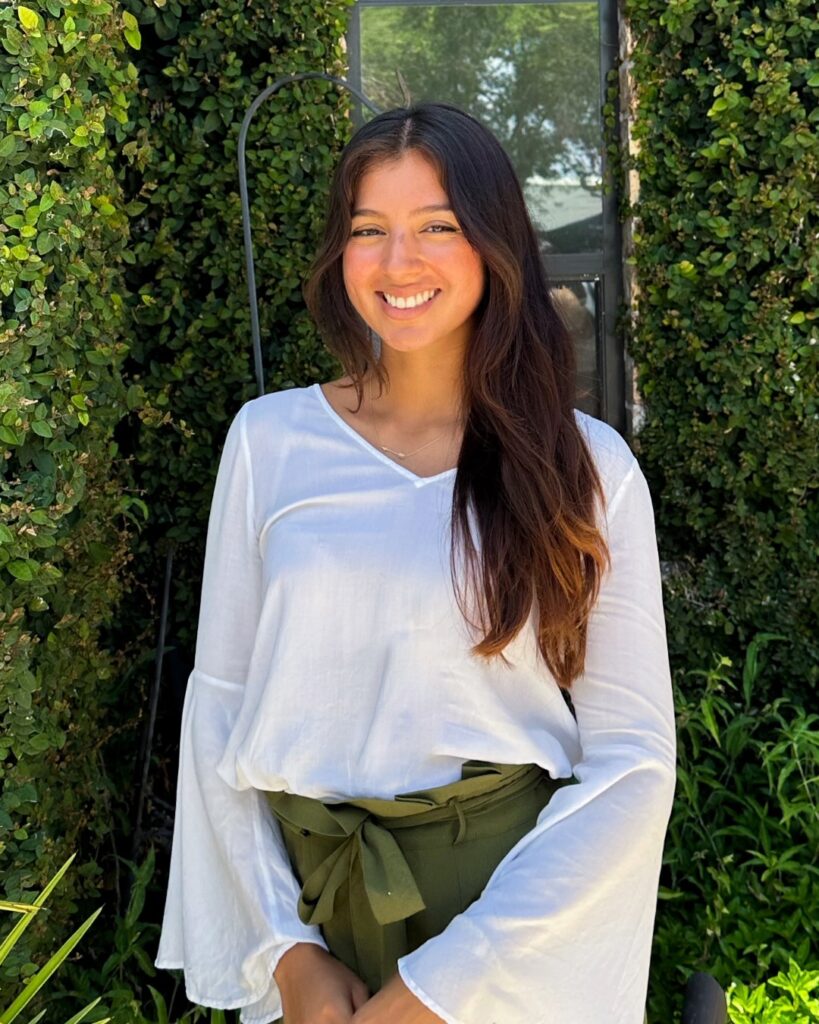 Victoria Vital
University of Miami
Victoria Vital is a Master's student of Professional Science in Marine Conservation at the University of Miami. She is currently working at the Sikkel Lab at the University of Miami Rosenstiel School assessing gnathiid isopod abundance within coral reef ecosystems for a broader understanding of trophic ecology in the Caribbean. 
"This work is essential to the understanding of how warming waters will affect the health of fish populations through an increase in marine parasite infestation within degraded coral reef ecosystems," says Vital. 
Vital received her Bachelor of Science at the University of Texas Rio Grande Valley in 2020, majoring in Biology and minoring in Psychology. Her former experiences as the head aquarist at Russell Aquatic Center Gladys Porter Zoo and volunteering with the Sea Turtle Inc. attest to her promotion of environmental stewardship and marine conservation. 
She has recently started a student assistantship with NOAA-CIMAS working on sargassum policy issues. She also currently serves as an Environmental Policy Associate at Conservation Concepts, LLC, assisting in the translation of environmental policy to local communities in both English and Spanish, aiding in legal cases against applications of developers, and serving as an Organizer for Friends of Biscayne Bay. 
"I wish to pursue a career in coastal and marine management, integrated with social and ecological sciences. While I am gaining the education I need to thrive in this field, I know that being a Knauss fellow will broaden my knowledge of coastal and environmental law and management, and challenge my cognitive way of thinking," says Vital.  
In the following months, the 2024 finalists will participate in the placement week process to get to know each other and interview with potential host offices. Following placement, they will begin their fellowships in February 2024. The 2024 Knauss finalists will become the 45th class of the fellowship and will join a group of over 1,600 professionals who have received hands-on experiences transferring science to policy and management through one-year appointments with federal government offices in Washington, D.C.
Read the full announcement in a press release from the National Sea Grant College Program.