Students will learn about the biology and ecology of a manatee as well as learn ways that humans impact and can protect manatees.
We'd love your feedback! If you've used Florida Sea Grant's educational curricula or activities, please fill out our short online evaluation.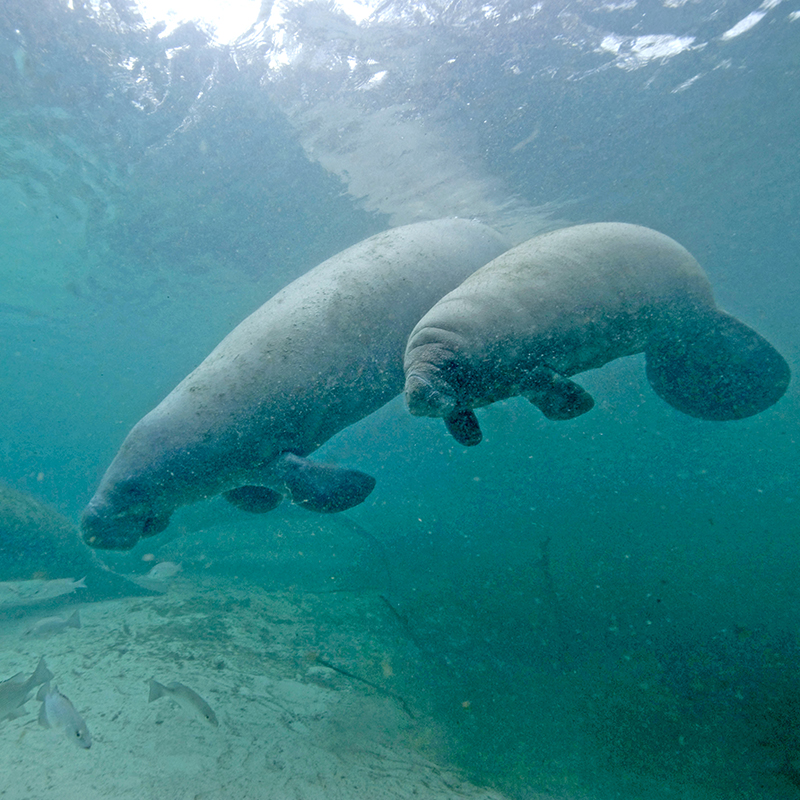 Adapted for individual learning
This curriculum was designed in 2009-2010 by Dr. Maia McGuire, Florida Sea Grant Associate Director for Extension and Education, and Dr. Ruth Francis-Floyd, UF/IFAS Extension Veterinarian, with assistance from Alexis Morris and Maxine Floyd. The lessons were reviewed and updated in 2021. Sunshine State Standards (science) and/or common core standards are provided for each of the lessons. The authors thank the Florida Fish and Wildlife Conservation Commission for their financial support of this project, and Nina Youngman and Kristi Booth for pilot-testing several of the lessons.