Seagrass vs. Macroalgae: How Do Animal Communities Differ Across Habitats?
April 19 @ 2:00 pm

-

3:00 pm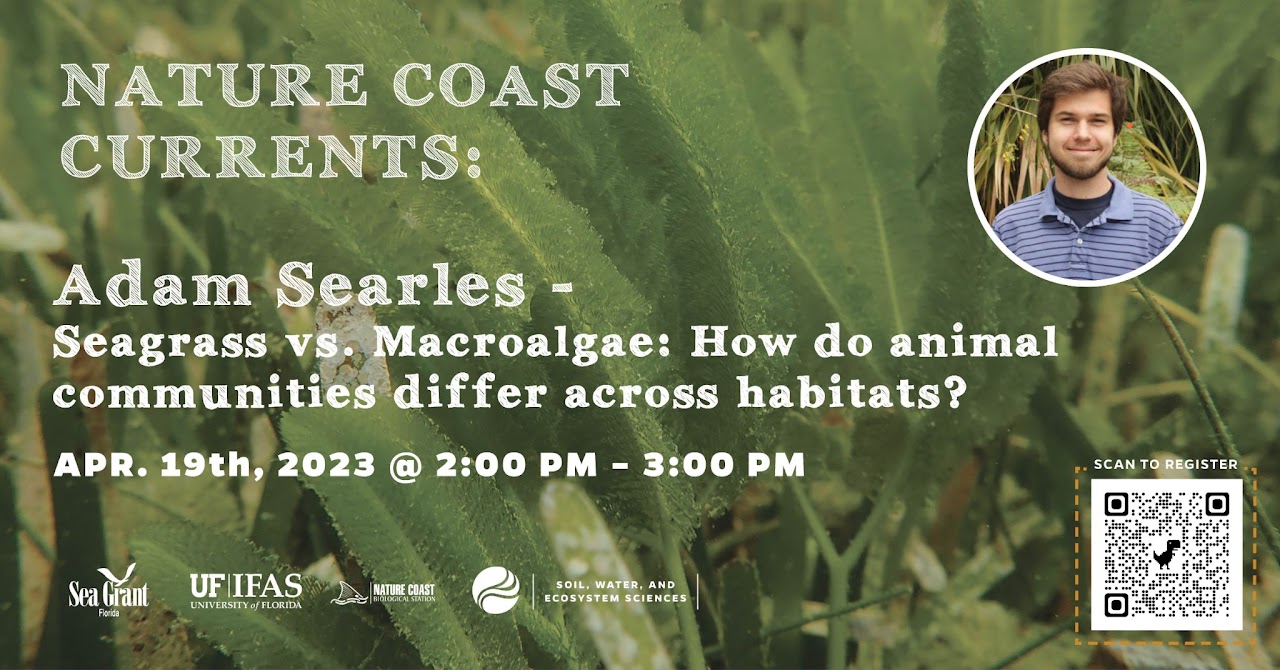 Both seagrasses and macroalage are green and photosynthesize. Adam Searles will present his research on how they are different and how plant cover type can impact what animals live there.
This extension webinar series aims to communicate and catalog research happening along the Nature Coast, but especially along the southern portion that is encompassed by the Nature Coast Aquatic Preserve (Citrus, Hernando, and Pasco County waters). Talks will last 30-40 minutes and the remainder of the time will be for Q&A and discussion. Recordings will be archived on a public website.