Helping Coastal Communities Build Resilience To Hazards
Florida Sea Grant's Coastal Planning Program assists and provides resources for local governments addressing coastal hazards through their planning process, including land use planning, hazard mitigation planning and emergency planning.
Florida Sea Grant is at the leading edge of actionable research to improve the economic sustainability of the state's coastal communities.
The Coastal Planning Program focuses on sea level rise and adaptation with additional information on the related hazards of storms and storm surge, coastal flooding, and erosion. Florida Sea Grant presents resources which include original research and links to resources from other organizations and researchers. Sensitivity to local concerns and constraints has helped Florida Sea Grant establish itself as a resilience resource for local governments in Florida.
The Coastal Planning Program works with community leaders to apply legal research to policy in two key areas:
Mitigating Liability: The development of coastal communities is an economic driver for the entire state. Tourism is the first industry that comes to mind, but aquaculture, fishing and boating are industries that depend on our natural coastal ecosystems to generate millions of dollars in exports. Ancillary businesses are drawn to support these industries as well as residents seeking the coastal lifestyle. When storms, flooding and sea level rise threaten the infrastructure serving these communities, residents look to the local government to fi x the problem. Local governments must navigate a complex array of potential legal liability for infrastructure, and ensure that planning for development does not create potential future liability and does not interfere with property rights, all while being politically acceptable and affordable for the community.
Providing Education: With no simple answers, community conversations must occur to inform residents, business owners and local governments how to work together to protect residential property, economic drivers and the fragile environment that creates the beauty and supports the businesses of our coastal communities. Together, leaders must engage in planning for more sea level rise and storm resilient infrastructure for the short term. They must also begin thinking long term about how to address sea level rise and proactively secure funding that local municipalities cannot afford alone. These conversations require that those involved understand legal issues related to coastal dynamics, property rights, flooding and infrastructure, among other concerns.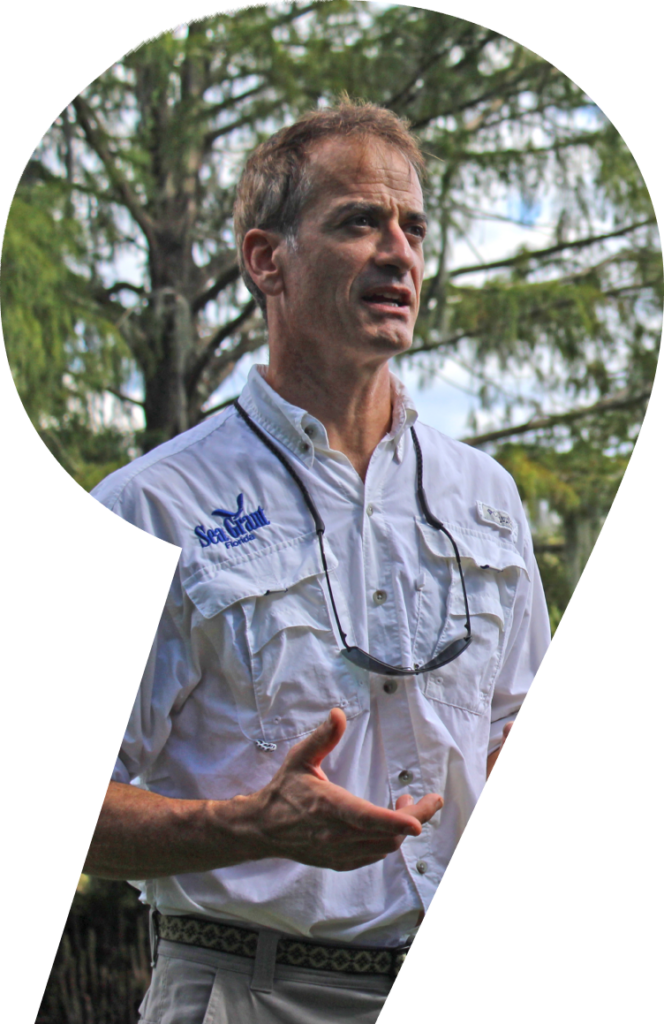 Coastal Planning Specialist,
Florida Sea Grant
Coastal Planning Specialist
Florida Sea Grant